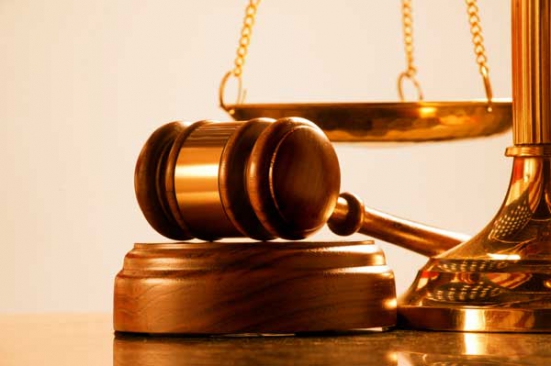 Over 80 law students with foreign degrees currently studying at the Kenya School of Law (KSL) may have to kiss their dreams of being admitted to the bar goodbye.
This is after the Council of Legal Education (CLE) reportedly refused to register foreign students for the final examinations set for mid-November, citing lack of qualification.
"We went through admission procedures like any other student before joining the school. Suddenly, they say we cannot register for exams," a student told The Nairobian.
The students claim that a majority of them had already finalised their projects and oral exams, which constitutes 40 per cent of the total mark, and therefore, did not see why they should not seat for the remaining papers.
The Kenya School of Law Act 2012, Section 16 states: A person shall not qualify for admission to a course of study at the School, unless that person has met the admission requirements, set out in the Second Schedule for that course. Asked about the current situation by The Nairobian, PLO Lumumba, the director of KSL, said that he does not run the institution through newspapers.
In a letter signed by Lumumba on October 26, 2015 and addressed to the CLE CEO, Prof W Kulundu-Bitonye, KSL states, "The School, acting as the agent of the Council, subjected all its students to oral examinations and project work, both of which are important components of the bar examinations, without requiring them to provide any further justification on their entry/admission qualifications."
KSL states in the letter that the council should be stopped from barring the students taking their "November 2015 bar examinations unless (the) Council proves that the students were admitted fraudulently/irregularly by the School."
A letter in our possession indicates that students are being referred to a particular local university to take the courses they might have missed; a requirement which the students claim is not tenable, since it comes with financial implications. Some students however see it as a battle between the two heads.
"It seems the CLE head is paying back for having been put on the spot by Prof Lumumba, who investigated some of the activities he was involved in while he was head of KSL as well as CLE," says the student.
A report by the Efficiency Monitoring Unit (EMU) had claimed that Kulundu was in office illegally. Kulundu however went to court to challenge the report by EMU with the Council coming out to support him against the allegations.
In January this year, Justice George Odunga ordered Kulundu and Prof Lumumba to appear before him to explain why they should not be sent to civil jail for disobeying a court order which required them to readmit six students from the Uganda Pentecostal University. CLE had discontinued the students from the Advocate Training Programme at KSL.