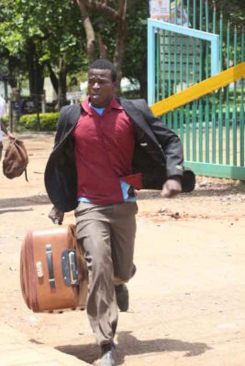 Just days after their institution was shut down after riots, students from Maseno University are blaming the police.
Two students lost their lives during the riots, which students are now saying was the police's fault. Joshua Mungai, a first-year student pursuing a degree in Nursing died during the riots that started after police allegedly shot at a vehicle that was being used by students for campaigning.
He died on arrival at Jaramogi Oginga Odinga Teaching and Referral Hospital, while six others were rushed to various hospitals around the university where they are still recovering from their injuries. The second student remains unidentified.
In a Maseno University Facebook group, students condemned police interference for the closure and deaths.
A student named 'Oriri Muthegi' in the group wrote, "What was the need for police to show up? We have had elections before and we are used to this. Now see, students are dead and the institution closed."
Another post read, "It is police who provoked, shot and led to the institution's closure. Not us."
Efforts to have the student's speak to campus vibe were futile.