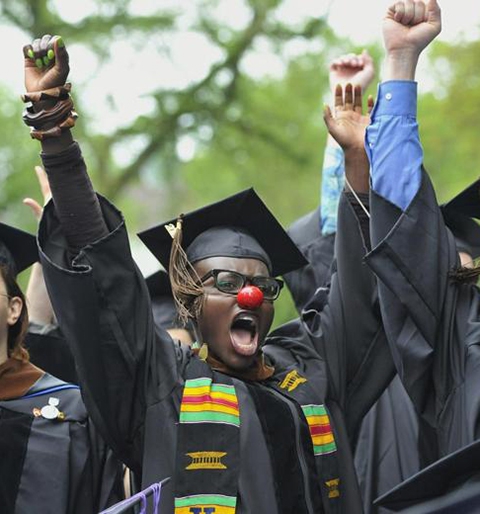 Lupita Nyong'o (pictured) recently told her audience at Kenyatta International Convention Centre (KICC) in Nairobi about how she applied for an MA programme at the Yale School of Drama.
"I applied like anyone else. I knew I had a chance amidst thousands who applied, and true I got an admission into the university," she said.
But the fact that there were neither exams nor grades at the prestigious university shocked the 2013 Oscar winner.
"I was so used to this system in Kenya where examinations and grades are an integral part of the education system. For a moment I was depressed, even wondered if it was worth the while," she added. Lupita has since featured in The Jungle Book (her voice is Raksha's). Queen of Katwa (as Harriet Mutesi), Stars (Maz Kanata), Non-Stop (Gwen) and 12 Years a Slave for which she bagged Kenya's first Oscar in 2013.
She also played Ayira in the 2009 local TV drama, Shuga. Her class at the Yale School of Drama, where she acted in Shakespeare's The Taming of the Shrew.
Indeed, colleagues still remember Lupita who, without much pro acting experience, beat 950 applicants to join the class of 16. What with tuition going for $27, 000 (Sh2.44 million) a year!