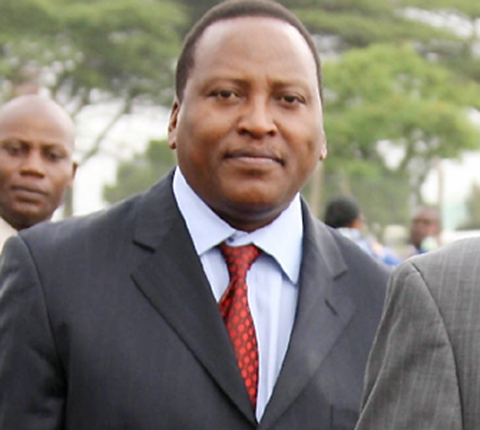 I joined the University of Nairobi for a bachelor of commerce course in 1980. Campus was real fun as students had their clothes washed at the campus laundry and rooms cleaned for them. Then there was the ever sumptuous five meals a day all for free.
My favourite unit was 'International trade' which was taught by one Prof Mazoe, a Greek. I however hated statistics given it had too much arithmetic! To unwind I would take time to play football in the university's team where I was the goalkeeper.
In fact my love for football started at St Mary's Yala. We would sometimes go out to drink, which we did in style given each student received Sh 2,000 'boom' money from the government.
All we did with our boom was buy a pair of jeans at Sh100, a sagging T-shirt and sneakers... we then religiously spent the rest on booze! We would visit Serena Hotel where a bottle of Tusker retailed at Sh10. Whenever our pockets showed signs of malnourishment, we would shift to Karumaindo (Sabina Joy) where a bottle of Tusker cost Sh5.
On matters dating, we allowed things to take their natural course. Our girl would provide for men out of pure love. Girls would date men based on what they had between their ears and their conduct, not money and looks.
Campus life took a turn for the worse after the 1982 attempted coup by Kenya Air Force soldiers. Majority of us joined the plotters and I56 of us were arrested among them Amani leader Musalia Mudavadi. Many including myself served two years in jail for sedition and attempted coup.
Two years later we were released on 'nolle Prosequi' grounds by the High Court. We sat for our university exams just two weeks after our release. Interestingly, only one from the 156 failed! Jail taught me life skills.
Richard Onyonka graduated with a B.com degree in economics from UoN, School of Business in 1985. -Robert Amalemba
Related Topics