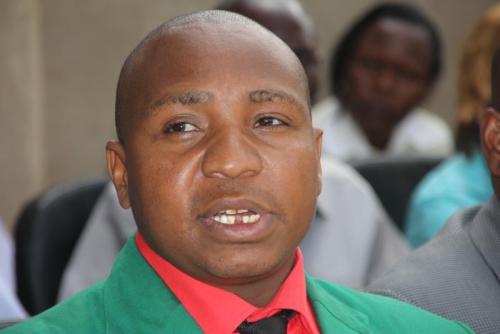 I was already married when I joined the University of Nairobi in 1998 to study medicine. Since I was married, I never dated. I was happy no women showed interest in a disabled Maasai boy from some village in Narok. My wife was a nursing student at Kenya Medical Training College in Nairobi. I loved her a lot, and would even take her to Uhuru Park and enjoy our close moments eating chips.
My best lecturer was Dr Okwaro. My best course was physiology. I, however, hated anatomy because one had to spend a lot of time with dead bodies. l plunged into campus politics and was elected Sonu chairman in 2000. In fact, my first daughter, Naserian, was born on the day of my swearing in and comrades wanted to name her Sonu!
The first money I made in campus was from handouts after becoming Sonu chairman. It was good money. Before the Sonu job, I earned some cash from selling mitumba and sharpening knives/swords and selling charcoal in Suswa market. My stint as chairman ended after seven months when l fell out with the authorities over the introduction of parallel degree programmes. I was against 'rich kids' buying education! I was suspended.
l was arrested 11 times in seven months and tortured. Strange people would trail me. I survived three assassinations attempts in Kericho, Thika Road and Narok. l sought refuge in Norway, where l studied for a diploma in medical science from Bergen University. I returned in 2002 after a change of regime that saw all suspended students granted amnesty.
Dr David ole Sankok graduated with a Bsc in medicine (surgery) from the University of Nairobi in 2005.