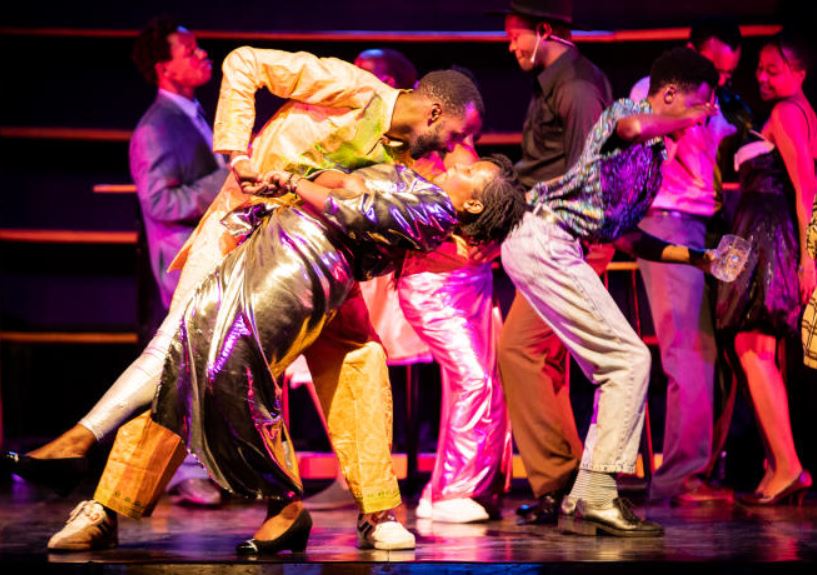 The 1982 coup changed Kenyan politics forever. And decades on, we are back to theatre recreating the defining moments.
It was a failed attempt to overthrow the then president Daniel Arap Moi's rule. In the early hours of Sunday, August 1, soldiers from the Kenya Air Force took over Eastleigh Air Base and in an hour, the nearby Embakasi Air Base had also fallen. It took six hours before they were stopped.
It is this event that is the basis of Subira, a theatre play that has been staging at the Kenya National Theatre (KNT) since Saturday last week and ends today.
Twenty-two-year-old Lukalia only ever had two dreams; to join the Kenya Defence Forces and to marry his village sweetheart, Subira.
He is well on track for both until he finds himself caught up in the middle of the events of the 1982 Kenyan coup. He is not only fighting for his freedom but on the verge of losing both dreams.
Subira is a production that has attracted regional attention, having brought together thespians and creative directors from Kenya, Uganda and Tanzania.
The project of Sundance Theatre Labs is a typical heart-wrenching-thought-provoking musical theatre production directed by Adong Judith of Uganda and celebrated Kenyan actor and director Lukalia Gilbert.
Lukalia (the director, not the character in the play) is best known for Lost in Africa and The First Grader, both released in 2010.
He is also credited for The Marshal of Finland as well as Strength of a Woman, which got nine nominations during the Kalasha Awards of 2014.
His Dream House Productions has been producing theatre plays and films, both for TV and the big screen.
When we catch up with him as Subira is being staged, the audience is not what you would expect of such a well-produced show. Nevertheless, as the clock hits 7pm, Lukalia and the team get on it as if they are performing before a packed auditorium.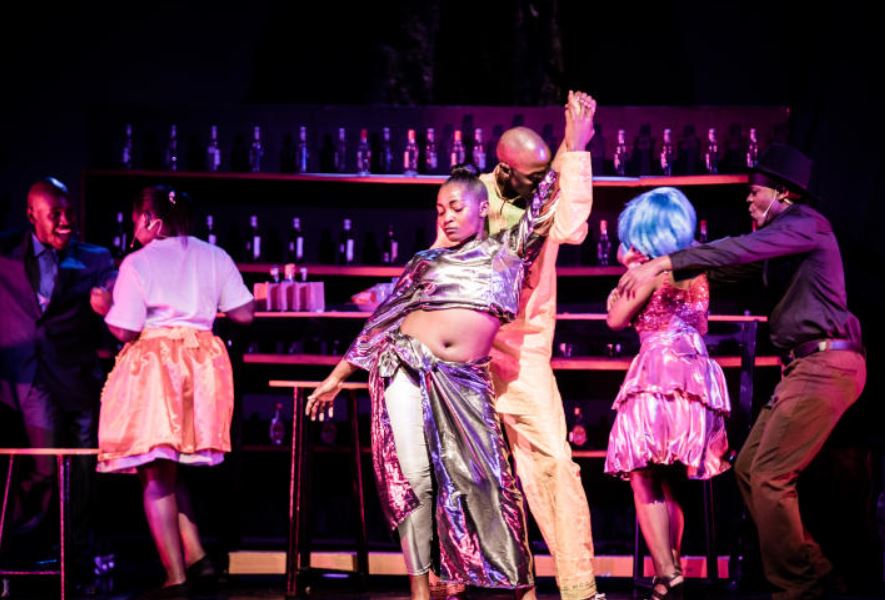 "It has been slow. Attendance is shaky but the shows are well received. Most of it we are pushing online. We tried to get a media partner but it proved not easy, so we have been relying on social media and friends. When things get back to normal, we are planning to have a rerun of Subira," says Lukalia.
He adds: "Established media houses should come in in such productions and become business partners. There are proven records that these are ventures that have benefited people and are profitable if done well. The one thing we are lacking (as theatre industry) is publicity and marketing, and this is where media partnership and stuff like that comes in."
Lukalia recalls how theatre in Kenya was a big deal in yesteryears when Phoenix Players used to attract stakeholders from Africa and Europe to support art. He recalls how theatre received a financial boost and media buzz. This, he says is the missing link as he breaks down the challenges individuals face in making and marketing productions.
"The artistes have shown their capacity and ability. We have stories that have quite a good effect on our audiences; what we need is for the audiences to come in. We would want to run Subira for even two months but that can only happen when there is income being generated."
More shows
Subira's charge lights up local theatre only a week after yet another Kenyan production – Black Out - was on at the KNT, that after one and half years of a dry spell in the Kenyan theatre scene.
And no, Black Out, by Millaz Production, in not a play about lights going out due to an electrical fault.
It is a tragicomedy play done in English, with a sprinkling of the local slang, sheng', that captures an intriguing campus romance caught in the whirlwind of politics and armed struggle.
It is the story of Tony (Howard Lumumba), a young campus student who holds a party in his mom's house.
The opening scene has a bunch of young campus students clearly spect and scattered in the living room, tired from excessive partying. A petite lady then wakes up and heads to the bathroom; she comes back from the bathroom screaming and passes out in Tony's lap.
Soon Tony has his hands literally full as another girl (Flora Okonji) also rushes to the bathroom and comes back with the same reaction, passing out in Tony's lap as well.
Then the rest of the youngsters wake up in turns to check out why their colleague (Brenda Gesare) was screaming. Tony is curious to know why his guests are terrified by whatever is in the bathroom. He rushes out of the bathroom, equally horrified: there's a dead body in there.
The five campus students and a drug dealer, have to hide the body. In disguise, they hide it in plain sight like a person asleep at a party covered in a mask and sunglasses.
The home search turns into an exhibition of comical chaos.
Then there was Katiba, a Liquid Entertainment production on family and culture. It focuses on marriage as a culturally recognised union between two people, the two whose union is guided by a set of rules dubbed Katiba. Vanesa is about to get married to Brill and has no problem with their culture.
All is set until one uncle Timo steps in to stop the process. Brill cannot believe it is him again. Well, uncle Timo has to protect his interest. According to their culture, he has to "Linda Katiba".
Art galleries stir awake
And it is not just the theatre auditoriums and movie screening centres that are getting back their life but also art galleries and other exhibition centres; despite a fourth covid-19 wave threatening to send the industry into another tailspin.
A mega exhibition has been on in Nairobi this weekend. As we Lose our Fear, hosted by Circle Gallery in Nairobi, is the first photography exhibition by Mathare Social Justice Centre, documenting acts of violence by the police.
The exhibition presents portraits of survivors of police brutality and catalogues accounts from residents of Mathare, an informal settlement in Nairobi, who have had family members killed by police officers.
However, with the Government having announced further restrictions in response to the worsening Covid-19 pandemic, the excitement around the return of entertainment events around arts is still uncertain, with many approaching events with measured caution.
For instance, even with regular theatre goers eagerly waiting for Subira, the organisers had to work extra hard marketing the show online. And even then, the physical capacity due to Covid-19 regulations is challenging.
Only about 60 people can be accommodated at the KNT per show, in accordance to the capacity authorised by the health ministry on gatherings.
Sammy Mwangi, founder of Heartstrings Entertainment, says it will take some time before theatre assumes normal status.
"The events you are hearing of around theatres are not really a true reflection of theatre coming back. We are not yet out of the woods. No. We have not come back."
"The guys who are doing theatre now are mostly pushing viewership via online platforms. I have been having one-on-one reviews with fans and stakeholders; actors and so on, on what people would expect when theatre truly returns. It is like coming back to the farms after a long drought," says the man whose entertainment outfit is credited for memorable plays such as The Kenyan Payboy and Dare Kenyans to Love.
Mwangi is cautious on the kind of plays he will get his Heartstrings Entertainment stable showing once full activity returns. He says play directors should read the mood of the fans before getting back on the scene.
"I have been asking myself what theatre lovers would like to see after a one and a half years break. People are coming out of depression and many needs to be resuscitated. We need to have some sort of therapy, some sort of call back to order. If it was a matter of getting back, I would have plays filling KNT but is that what we want during such times when we are still in the middle of another Covid-19 wave," he says.
Outside Nairobi
Machakos and Nakuru counties, Kenya's emerging creative hubs, are already gearing towards hosting arts festivals.
While Nakuru Players Theatre is already witnessing action coming back with a number of theatre groups attracting crowds, the county is gearing towards the inaugural acoustics festival set for December.
"We have our thespians back in action and our Machawood amphitheatre is having controlled action as theatre groups get members back on rehearsal ahead of anticipated end of year festivities. Besides, we are already in the process of organising our two annual arts festivals; the Machawood ArtFest and Machakos Fest," says Victor Muniafu, Machawood CEO.
While Machakos ArtFest is geared towards building capacity, empowering and motivating artists, Machakos Fest is an annual short film festival that aims at promoting the art of making films.
- Additional information by Brian Aseli
Related Topics