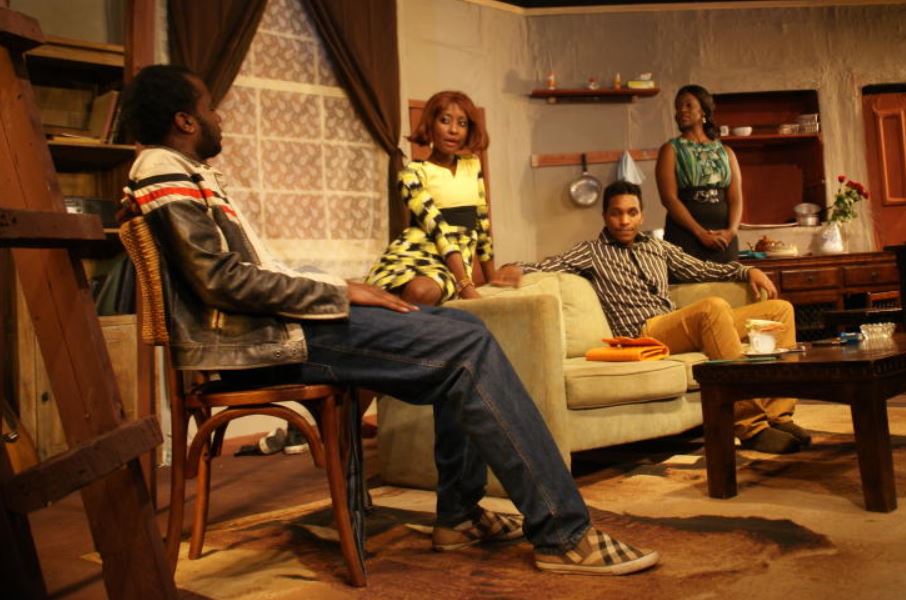 The names that owe their career to Phoenix Players sound like the who is who in the Kenyan performing arts scene. Some graced this stage and went on to make it big beyond our borders, the likes of Lupita Nyong'o.
And even thought the theatre checked out at a reasonably old age, it went out at a time when Kenyan theatre was at a crossroads, leaving a rowdy sea of mixed fortunes behind.
It is a throwback story that evokes memories of Fire Razes by Max Frasche, Out of Order by Ray Cooney, William Shakespeare's Comedy of Errors and Merchant of Venice, Lee Thompson's Woman in a Dressing Gown, Graham Greene's The Complaisant Lover.
Picture a younger Governor Anyang' Nyong'o, Patrick Lumumba and John Sibi-Okumu congregating together over a play. This was before the likes of Ian Mbugua, Victor Muniafu, Susan Kibukosya, Mumbi Kaigwa and Sammy Mwangi became big theatre names in Kenya.
Daniel Ndambuki aka Churchill, Lupita Nyong'o, Ken Waudo, Alliwah David and Nini Wachera form part of the brigade that has seen action on the Phoenix Players stage, and can tell tales of how the theatre became a launching pad for their now wildly successful careers.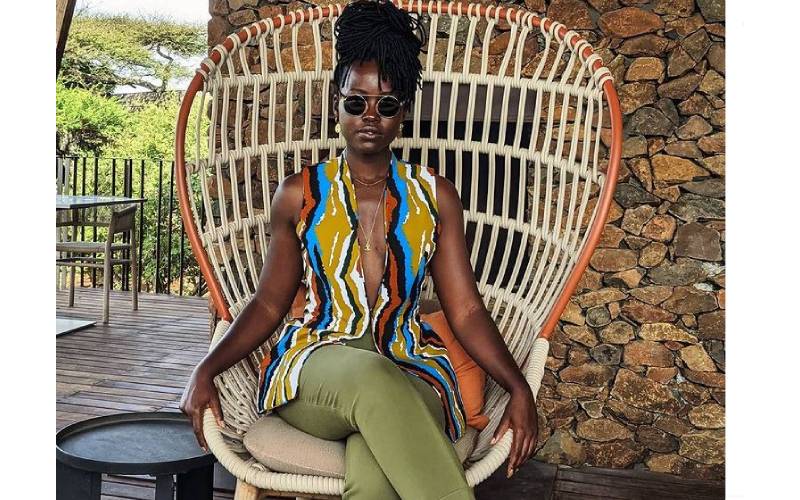 Boasting a 120-seat auditorium, the Professional Centre on Parliament Road housed Phoenix Players, the largest and oldest repertory theatre company in the region. It was the home for actors, play writers and directors; authors, civil activists as well as politicians.
"Phoenix Theatre mainly focused on plays from the West. It was sort of a membership theatre that targeted whites and the affluent in society. Besides, this became the breeding point for anyone who wanted to venture into theatre," says Alliwah David, CEO, Theatrix Arts, a theatre group mostly known for staging plays based on school literature set books.
Big name
"You could not get a chance to act a play there and be the same again. They used to stage a fresh play every month."
He adds: "This was the Broadway of East Africa. We used to call it nyumba kubwa (big house) while Alliance Française and British Council Centre were the middle level. The Kenya National Theatre (KNT) was the place for the commoners. Even with the scripts being British-based, everyone liked the plays."
Victor Muniafu, a veteran in the film industry remembers how diplomats used to frequent the place with visiting foreigners, sometimes, booking all the tickets for an entire play. The pay, for the thespians, he says, was good, about Sh2,500 per show.
However, with changing times around the turn into the new millennium, the fortunes of Phoenix Players begun to dwindle as new theatre venues such as Alliance Française, Goethe Institute, GoDown Arts Centre, Sarakasi Dome and Braeburn School started coming into the attraction of local theatre groups that had a leaning towards African scripted plays.
"Phoenix (Theatre) scripted its own death and burial. The main problem was that they never changed to fit into the changing times. The place had been heavily patronised by whites and they still continued with the membership system, which wasn't working. They had permanent staff, the wage bill was high and the venue was also permanently rented. A new dispensation had come and slowly Phoenix (Players) Theatre was on its way out," says Sammy Mwangi, the founder of Heartstrings Entertainment.
"After James Falkland left and locals took over the running of the place, the new managers started renting the venue to groups that were staging plays. Still, this was not helping much and that is how Phoenix (Theatre) fell into financial problems. From there, it was all downhill," remarks Mwangi, the man whose entertainment outfit is credited for memorable plays such as News Made in Kenya, The Kenyan Payboy and Dare Kenyans to Love.
At some point, Ian Mbugua, a reputable actor, became part of the management. He tried to revive the establishment in vain.
"When this was happening, we were already staging locally-scripted plays as well as literature set books at KNT and Alliance Française such as Betrayal in the City, Aminata, Burning of Rags and Shrine of Tears, and people could easily relate with what we were showing," says Alliwah.
New players
The new playhouses were vibrant and more welcoming to young players who were upbeat about making careers in play making.
Their approach, where they embraced Kenyan and African authors such as Ngugi wa Thing'o, John Ruganda, Wahome Mutahi and Francis Imbuga, gave them a soft landing.
In 2009, Phoenix Players theatre temporarily closed over accrued rent arrears said to have hit Sh1.8 million. However, even with the mounting pressure, a wobbling Phoenix pushed on. The 'white' plays had now gone and mostly, the company relied on renting the auditorium to remain afloat.
Then came news in April 17, 2019. It was the last nail in the Phoenix coffin, and the soaring bird's final life. The landlord claimed the theatre company owed him Sh720,000, an amount they disputed, arguing the arrears only amounted to Sh450,000. All in all, the theatre was gone.
While some critics argue that the theatre's fall was orchestrated by its move to abandon its original business model of work with high end clientele, others reason that it was that business model that pushed it out of the market.
What went wrong?
"I believe management was the biggest issue. The fact is that by the time it was finally shutting down, everyone who had been following the Phoenix theatre story knew that its glory days were gone," says Churchill, CEO of Laughter Industry.
"When we started Heartstrings Entertainment, we devoted to scripting plays that were based on the Kenyan story and that is what made the whole difference. I think that is what theatre lovers had been looking for all along. People could relate with that and that is how we managed to keep the crowds flowing till Covid-19 struck. Soon, we will be back," says Mwangi.
Reacting to the closure of Phoenix Players theatre when he broke the news to the world via a Twitter post, celebrated film director Mugambi Nthiga said the theatre had withstood many years of woes as he expressed his disappointment with the fall of a spot that had changed the lives of many.
"Phoenix theatre was located in a rented space at The Professional Centre. Rent had to be paid and theatre makes money from tickets and sponsorships only. That model ceased to work when numbers dwindled," said Nthiga.
Since the fall of the giant, local theatre groups have had a leaning towards local content that embraces Kenyan dialects, even as the government tried to refurbish a dilapidated KNT at Sh100 million.
And even though theatre act is far below expectation, the field looks promising as playhouses start piecing things together to an expectant audience.
Maybe one day, the phoenix will rise again from the ashes.
Related Topics