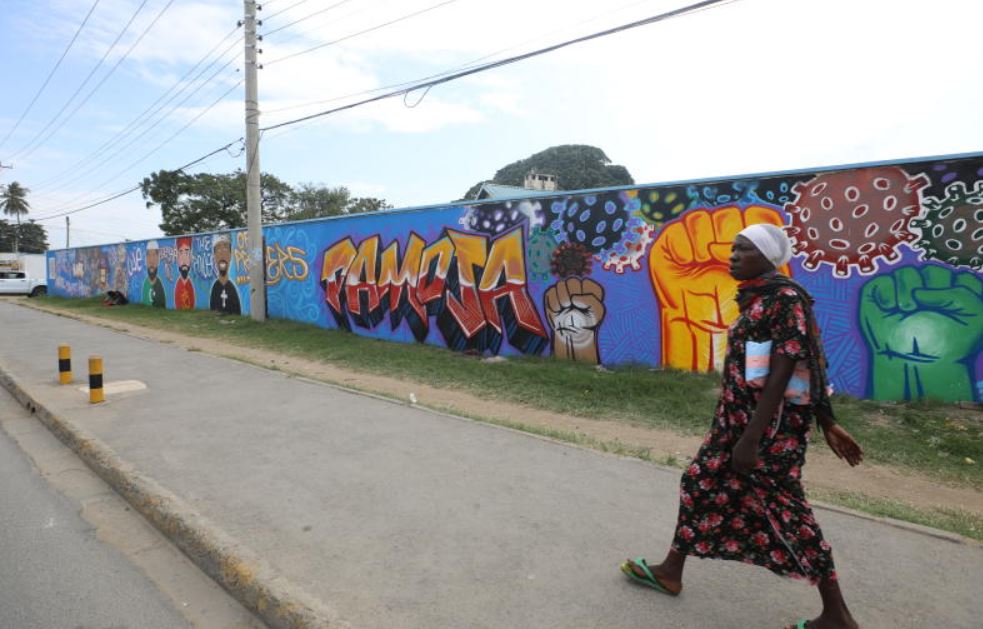 Street art and graffiti have been used as channels of communicating important socio-political messages.
One good example is when Boniface Mwangi, the photographer and activist, and his peers from Pawa254 took to the streets using graffiti as a tool of public protests.
They drew controversial murals that portrayed the nation's political elite as vultures preying on its citizens in a movement called 'maVultures.'
This art has given birth to Nairobi's new kings of graffiti and street art such as Bankslave, Daddo, Swift9, Smoki, Uhuru, Mr Detail, Chela, and Serm1 among others who have become a household name in the industry. Bankslave, was once referred to as "the founding father of Kenyan graffiti" by CNN. 
Nowadays, it is not uncommon to find murals addressing all manner of topics on Nairobi streets. One of the popular groups that have cemented its authority in this sector is Spray Uzi crew.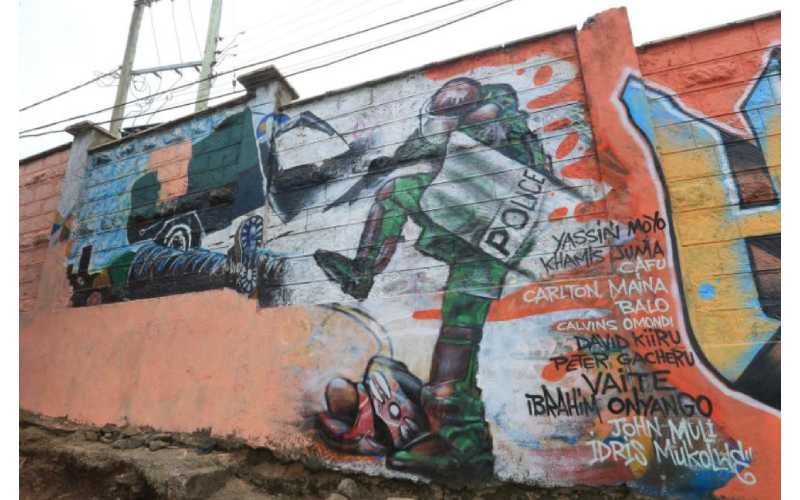 "We met at WAPI (an underground hip-hop platform and movement) in 2006 as individual artists. We later collaborated on a couple of projects painting in different neighbourhoods and eventually formed a crew to work on bigger projects," says Swift9, a member.
However, by the very nature of what they do, a lot of these artists have to remain anonymous. Graffiti is after all rooted in breaking rules. Its close sibling street art is, however, at most times commissioned or painted with permission. Street art is also sometimes used to include graffiti.
"Using official government names kills the mystery behind the art and so does it do in exposing us to unlikely enemies, something we are weary of," says Swift9, who declines to give his official name.
"Using pseudo names sometimes give artists the freedom of being cheeky and mischievous without their identity being in the public," adds Daddo, a 23-year-old Nairobi-based graffiti artist and muralist.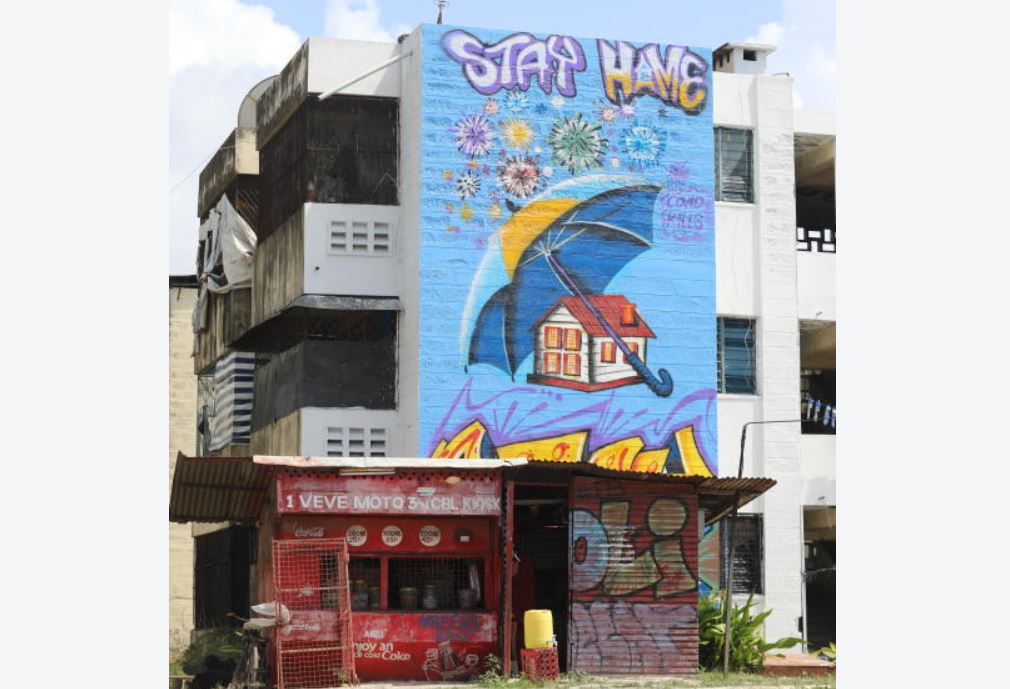 Most of the murals in Nairobi, Mombasa and Kisumu use a mixture of imagery and text. They address societal ills such as tribalism, greed, corruption and bad governance.
"I have always loved painting and through art, I have always expressed my feelings and the truth about my environment.
"I use art to convey messages about our society. This is what I do to educate and reflect on both the good and bad. To me, graffiti is a way of life," Daddo says.
He says graffiti allows him to express his creative side. "To me graffiti is a medium which I use to advocate social change, protest and expression of a certain community desire. So you can imagine how impactful it is out here."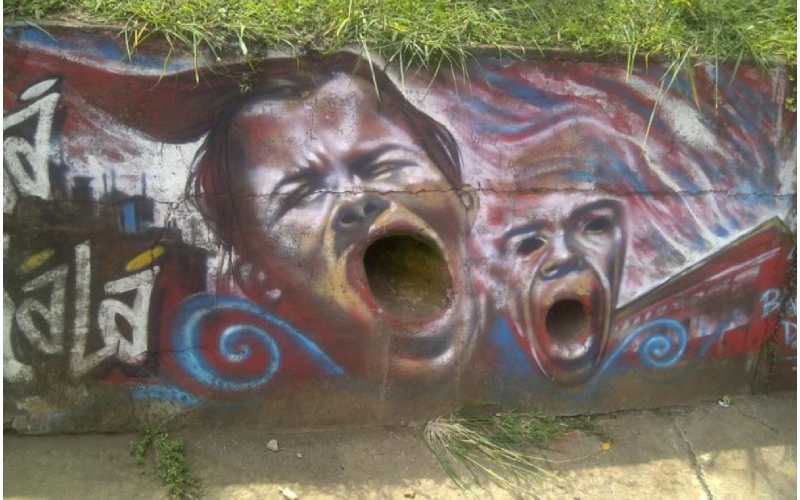 Social change messages
Some organisations working in informal settlements have been using street artists as advocates for change.
Joel Bergner, popularly known as Joel Artista is a muralist and an educator who creates large-scale works of art with the participation of young people and communities around the world.
He is the co-founder and co-director of Artolution which organises community-based public art initiatives. In 2013, they organised and led the 'Kibera Walls for Peace Initiative' in collaboration with the Kibera Hamlets youth organisation.
"The Kibera Walls for Peace youth public art project aimed to encourage unity and cooperation between ethnic and political groups ahead of 2013 elections.
Kibera was strongly affected by the violence and political turmoil that engulfed Kenya after the previous election, so preventing a repeat of the crisis was their main objective," writes Joel Artista on his website, www.joelartista.com.
The project involved peace-building workshops with local children and teenagers and the creation of a series of street paintings that promoted peace.
The initiative included a collaboration with local graffiti artists for the "Peace Train," in which the artists and the youth painted a 10-car passenger train with art aimed at easing ethnic tensions.
However, this venture is not a walk in the park. Graffiti is somewhat viewed as vandalism therefore most artistes do this in secret.  Working in small but well-knit groups, they meet with their sponsors and come up with topics.
Despite all the challenges, street art is becoming popular, creating a reprieve for young artists who feel at ease working in bigger groups where more funding and protection is assured. 
Expensive art
"Graffiti is very expensive. Unless we are working with a big organisation, most of the murals we create are funded through sale of merchandise such as T-shirts and canvas art. They advance the art and are also a source of revenue for the artists.
"Sometimes, we secure funding in form of grants from donors and other non-governmental organisations," says Swift9.
Spray cans cost between Sh300 and Sh800per piece.
"These murals bring people together; raise awareness and give people time to reflect on what the art is communicating.
This isn't always achieved verbally, especially by people from different demographics but the murals communicate to everyone regardless of their backgrounds," he says.