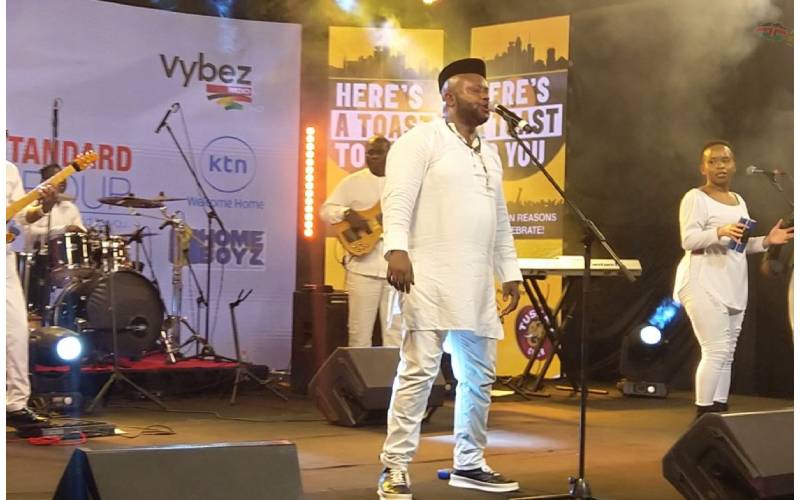 Arguably, the entertainment industry has been the most affected by the current Coronavirus pandemic. Events worldwide were canceled due to social distancing measures put in place to keep the virus at bay. This virus's outbreak has since put artists' creativity to entertain and earn to the test.
The entertainment sector in Kenya has been affected, with artists being compelled to re-strategize to weather the storm. Even as countries begin to ease lockdown measures put in place to flatten the COVID-19 curve, today, we take a look at some of the alternative entertainment activities that have come up in the wake of the pandemic because reggae can't be stopped!
Virtual Music Sessions
Virtual music concerts have become the norm during this time. I am sure you've tuned in to one. Despite the need to remain relevant, artists in Kenya and across the globe have been faced by the challenge of keeping their fans engaged while also figuring out how to earn a living. Although the concept of virtual concerts is relatively new in this region, local artists will have to figure out how to monetize the sessions in the coming days. Also, virtual concerts are arguably cheaper to organize. Event organizers will not have to worry about the venue, security, and the rest that come with physical shows.  
Social Media Live Sessions
Although similar to Virtual Concerts, social media live sessions do not require much effort. As an artist, you only need to link your social media platforms and set a time to give your fans something fresh. You do not need expensive cameras and a whole production team. Just grab your phone and tap that button and boom! We have seen this lately, especially among comedians who take to platforms such as Instagram and engage each other to entertain their fans. Other local celebrities have taken the chance to interact live with their fans. We have seen various actors and actresses, including media personalities, open up to the world on aspects of their lifestyles that they had kept under the wraps. 
ALSO READ: 10 Best fashion trends of all time
Drive-in movie theaters
Covid-19 pandemic has also brought back the once popular in the 1950s drive-ins, well known for their convenience and flexibility. In countries like Germany, drive-ins are not just for films, but people are flock to church services and concerts too with this idea. Back home, the first Drive-In Cinema opened in Nairobi around 19th March 1958. Initially, it was attended by white patrons only but was opened to all Kenyans in 1963 after Kenya's cinemas were integrated. The drive-in was later renamed the Fox Drive-In going down the history books as the country's last drive-in movie theater. However, this concept is slowly coming back to life amidst the pandemic that has disrupted our social life. 
Water park party
What other way to ensure that social distance measures are observed other than hosting a party on a large water body? Can you imagine attending a night out in the ocean or lake! We have to admit that it is not for the faint-hearted. As the world continues to grapple with the virus, Wuhan's city in China (where the virus originated) appears to have moved on after it emerged, thousands of revelers gathered in an open-air water park for an electronic music festival! The Wuhan Maya Beach Water Park was filled with partygoers in swimsuits. Even though social distancing was questioned, this right here is an idea of how this new normal looks like.
ALSO READ: Fitness enthusiasts urge Kenyans to exercise to keep Covid at bay
Private parties
Residents in Nairobi and across the country have been forced to hold private parties with a limited number of guests. Yes, private parties have been around for a while, but during this time, they have been on the rise as revelers are forced to bond with mostly family. This has given birth to a new crop of entertainment. We have seen many 'Quarantine challenges' on social media that primarily began by only a few adults sitting together, figuring out how to entertain themselves.