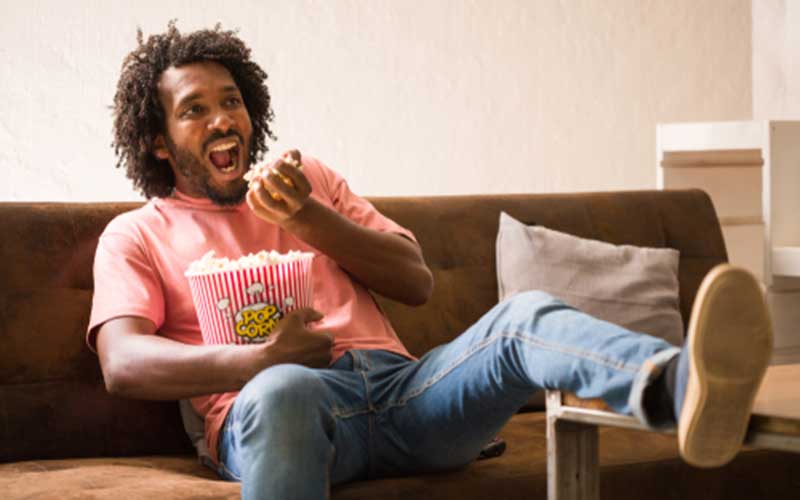 As COVID-19 continues to rage across Kenya and the world at large, there is no better time to stay inside and catch up on a good film.
And if you are the kind to spend hours thumbing through Netflix library looking for something to watch then fear no more. Here is a conclusive well-curated list of the best movies that come out in August 2020 to wipe away the 'COVID-blues'.
Bill & Ted Face the Music
Directed by: Dean Parisot
Starring: Keanu Reeves, Alex Winter, Samara Weaving, Jillian Bell, Kristen Schaal, Anthony Carrigan
When: August 28, 2020
Bill S. Preston, Esq. and Ted "Theodore" Logan have all grown up, but their time-travelling adventures aren't over yet. In this decades-later sequel, the goofy duo are visited by someone from the future who tells them they must create a song to save the world. This time out, the boys are actually enjoying middle-age malaise. Dean Parisot of Galaxy Quest fame directs, so at the very least expect a lot of cameos and plenty of sci-fi winks.
Project Power
Directed By: Henry Joost, Ariel Schulman
Cast: Jamie Foxx, Joseph Gordon-Levitt, Dominique Fishback, Rodrigo Santoro, Machine Gun Kelly
When:  Aug 14, 2020
It's an action movie about a pill that grants its taker a unique superhuman ability. Unfortunately, while this might offer a person super strength or make them bulletproof, it can also have nastier side effects. Project Power is about a cop who forms an alliance with an ex-soldier and a teenager to bring down the group spreading the pill. Ariel Schulman and Henry Joost, the directors of Nerve and Paranormal Activity 3 and 4 are behind Project Power. It might be the closest you get to a new superhero movie this August.
Lucifer Season 5
Created by: Tom Capinos
Cast: Tom Ellis, Lauren German, Rachael Harris, D.B. Woodside, Aimee Garcia, Kevin Alejandro,
When: August 21
One of several series that Netflix has saved or acquired from other networks, Lucifer returns for its fifth season at the end of August. The end is in sight for fans of this loose DC Comics adaptation – one final sixth season will follow this next set of episodes, which will feature a black-and-white noir-themed chapter that takes Lucifer into LA's history. It might be worth catching up if you're worried about running out of shows to marathon for the rest of this year.
Antebellum (2020)
Directed by: Gerard Bush, Christopher Renz
Cast: Janelle Monáe, Jena Malone, Jack Huston, Kiersey Clemons, Eric Lange
When: August 21, 2020
This psychological mystery's first teaser trailer didn't give a whole lot away, which is probably a good thing. What we know is that it centres on a successful writer played by Janell Monáe who becomes trapped in some sort of alternate reality, possibly one set in the slavery-era American South, and must figure out a way to break free. It's definitely giving off some Get Out and Us vibes, which isn't too surprising, considering the film has played up the fact that "the producer of" those films is behind this one as well.
The Hitman's Wife's Bodyguard (2021)
Directed by: Patrick Hughes
Cast: Ryan Reynolds, Samuel L. Jackson, Salma Hayek, Richard E. Grant, Morgan Freeman.
When: August 28, 2020
2017's The Hitman's Bodyguard didn't exactly wow the critics, but it was a moderate hit at the box office, so why not give it another go? As indicated by the title, it's Salma Hayek's Sonia who now needs rescuing, so Michael (Ryan Reynolds) and Darius (Samuel L. Jackson) team up again to save her.