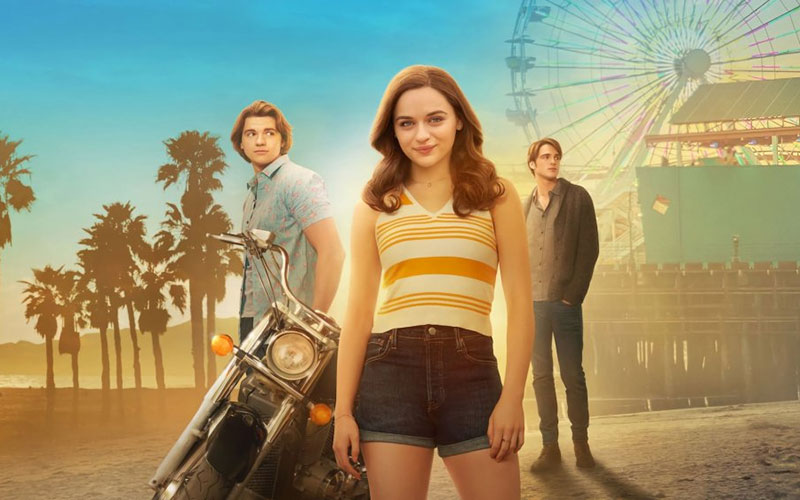 Cast: Joey King, Joel Courtney, Jacob Elordi, Bianca Amato, Bianca Bosch, Camilla Wolfson, Carishma Basday, Carson White, Frances Sholto-Douglas, Joshua Daniel Eady, Judd Krok, Kai Luke Brummer.
Directed by: Vince Marcello
Genre: Comedy, Romance
Rating: 5/10
In the sequel to 2018's The Kissing Booth, Elle Evans (Joey King) heads back to high school for her senior year while her boyfriend Noah is off to Harvard. She'll have to juggle a long-distance relationship, getting into her dream college with her best friend Lee and the complications brought on by a close friendship with a handsome, charismatic new classmate named Marco. When Noah grows close to a seemingly-perfect college girl, Elle will have to decide how much she trusts him and to whom her heart truly belongs.
Thumbs up:
Kissing booth 2 is better than the first. The acting felt more authentic and less cheesy. Elle makes some smart decisions in this movie, and each one of them is really satisfying to watch. With the way it ended, we expect Kissing Booth 3 with Elle's decision.
Thumbs down:
Successful films always translate into sequels, but was another story with these characters really necessary? The script could do better. Within 10 minutes you can already predict the whole film. Of course Netflix had to bring in a gay subplot for inclusivity and was nice, but they didn't really find a way to make it work so it felt really unnecessary.
Verdict: If you have 2.17 hours this weekend, give this flick a chance.