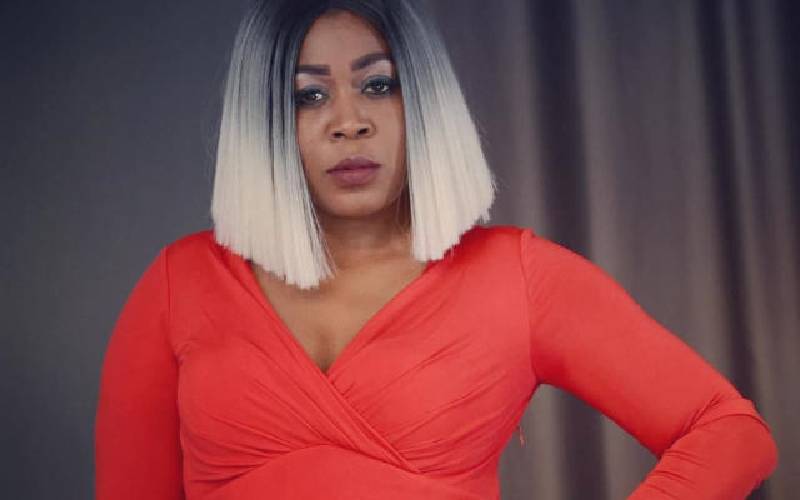 After an entire year out of business, Norway-based Kenyan promoter Donnah Obera says the showbiz industry is yet to get out of the woods.
Speaking to The Standard on a phone interview, the Obera X2 Entertainment CEO said the covid restrictions around the world have made things difficult.
Since last year, the award-winning events guru has been forced to cancel her annual Miss Curvy Curves beauty pageant that had become popular across Europe. Neither has she hosted her bimonthly Oslo music concerts that mainly featured artistes from Africa.
"Life has been really hard for everyone here. It even gets more complicated for us since we are in a foreign land. However, we are hoping things get better and business gets back to normal," Obera told The Standard.
"We were to host the East African edition of the Miss Curvy Curves in Nairobi this month but also because of the situation back there, we had to move the event to a date we will be announcing soon," she noted.
This week, the Norwegian government extended the use of quarantine hotels for everyone entering the country as it urged against all non-essential travel.
"The health authorities are currently assessing the basis for the global travel council over the summer. Therefore, it is too early to say now how long the travel advice will be extended. This is the reason why the extension of the global travel council in this round will be short, only until May 25," the spokesperson of the Ministry of Foreign Affairs, Trude Måseide said this week.
With no sign of the entertainment and hospitality industry getting back on its feet this year, Donnah, who left for Norway more than 10 years ago, and where she has been running a thriving business, has been contemplating throwing in the towel and return home for a fresh start.
"Business was really good, as my events company was recognised among the best across Northern Europe. After hosting grand music events that featured some big names in Africa in 2019, it was clear my company was headed in the right direction, and I looked forward to more business in 2020. But Covid had other plans," she told The Standard two months ago.
Donnah said having achieved most of her business goals in 2019, she had an expansion plan in place by the beginning of last year. She had events lined up back-to-back, across Africa and Europe.
"We were making a lot of money then. Concerts used to be booked to capacity and that means that tickets got sold out. All that is now history, as we have been out of business since the pandemic began. In Norway, there is not a single sign that anything meaningful will take place there this year," Donnah said.
Some of the artistes her company has hosted in Norway include Sauti Sol, Akothee and Eric Omondi.
In 2019, she launched Miss Curvy Curve whose aim was to nurture plus size models.
"My plan was to help women like me who identify with the same issues and insecurities that I do," she noted.
"Establishing the same entertainment activities I undertake in Europe in Kenya is not as demanding as it would be elsewhere," she added, as she hinted that she is contemplating moving her business to Kenya.
"I always wanted to do something that promotes our culture and that brings our people together through music and entertainment. These are some of the ideas I am thinking of investing in Kenya. I can tell you that things are much better in Kenya than they are in Oslo," she added.
Related Topics