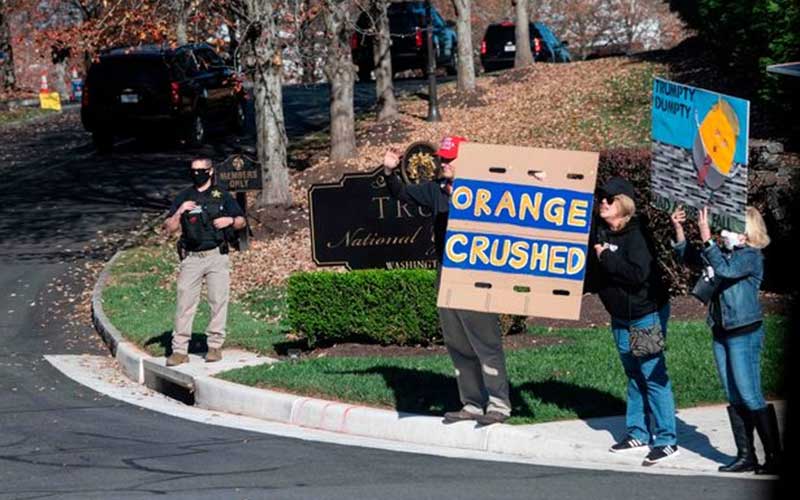 Donald Trump has been greeted with a sign saying "orange crushed" as he went golfing for the second time since losing the election. Pictures emerged showing protesters holding the banner as he arrived at his golf club in Virginia. Another person was seen holding a placard in support of Joe Biden and Kamala Harris. A woman was pictured with a sign reading "A time to heal America" as Trump passed by her on the way to the Trump International Gold Club in Sterling.
READ ALSO: Trump mocked for calling Europe a country
This is the second time the current US president popped off to play golf since he lost the presidential election and failed to win a second term in the White House. When Joe Biden was declared the new president-elect, Trump was playing golf, where he was told about the news. Footage filmed yesterday showed Trump wearing a white "Make America Great Again" cap at the golf club. He even posed for a photo with a bride while making his way inside the clubhouse.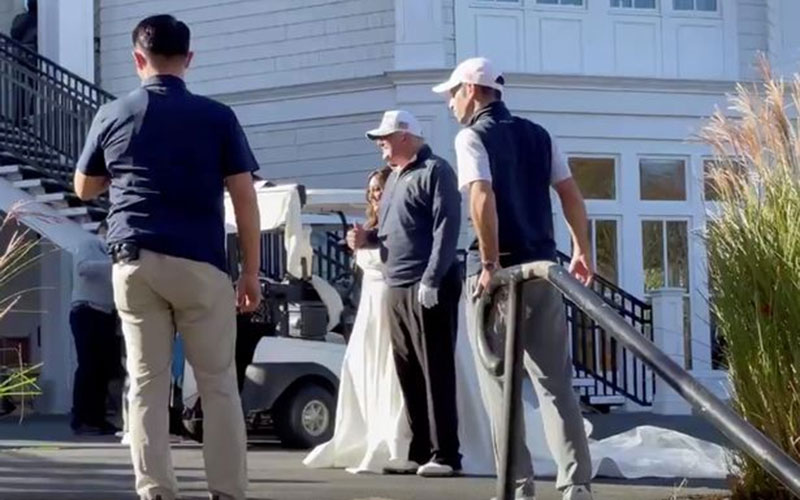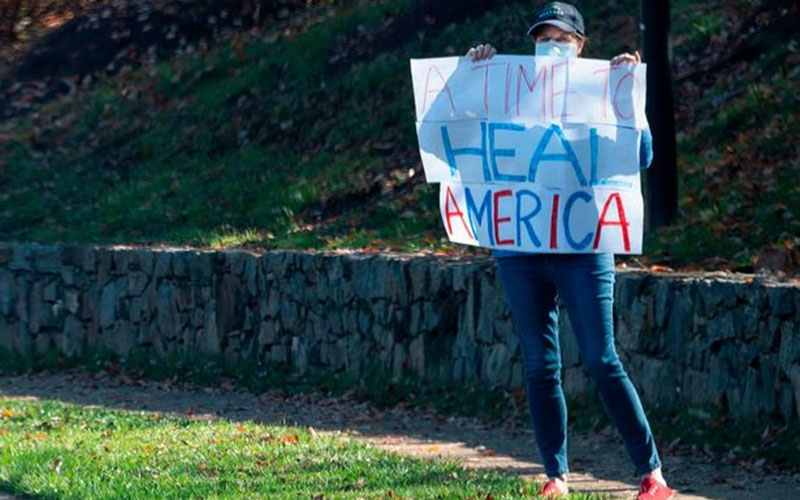 Trump grinned and gave thumbs up to the camera as he stood with the bride and her bridesmaids. He then spoke with the group briefly before saying "Have a great life" as he got inside the clubhouse. After the election results came through and Trump was told Joe Biden was the 46th president of the United States, he refused to concede defeat. He issued a statement where he repeated his unfounded claims that he had been "cheated" due to election fraud and he would consult his lawyers.
He ranted: "The simple fact is this election is far from over."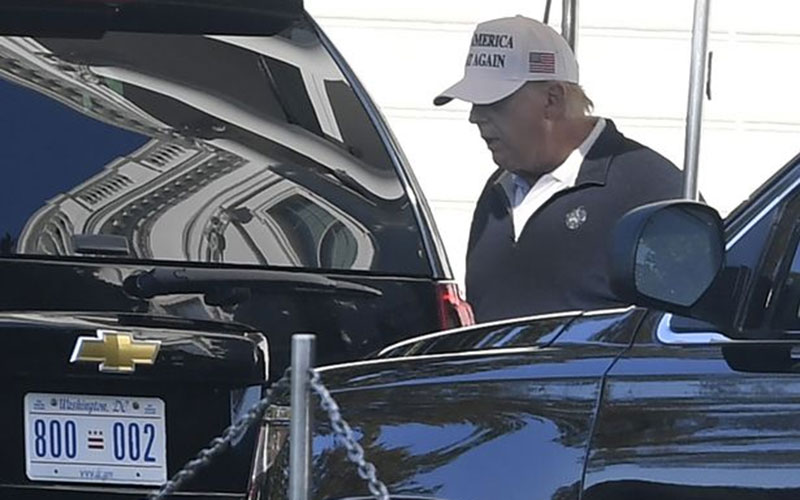 His statement said: "Beginning Monday, our campaign will start prosecuting our case in court to ensure election laws are fully upheld and the rightful winner is seated."
READ ALSO: Who are Joe Biden's family? From controversial son Hunter to tragic deaths of two children
In contrast, Joe Biden was pictured with his family as they went to church this morning. Wearing a light blue mask, he arrived with his daughter Ashley and grandson Hunter. They attended a Sunday mass service at St. Joseph on the Brandywine Roman Catholic Church in Wilmington. The night before, president-elect Joe Biden and vice president-elect Kamala Harris addressed the nation from Wilmington in Delaware. They called for unity and thanked all the people who voted for them.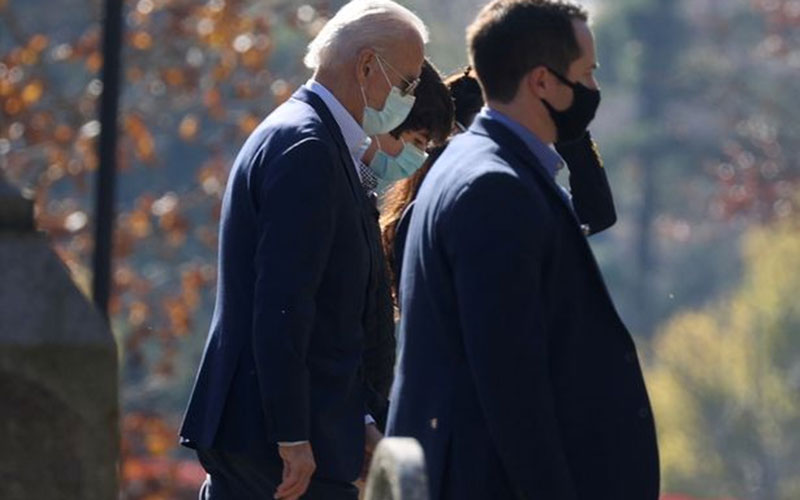 Related Topics