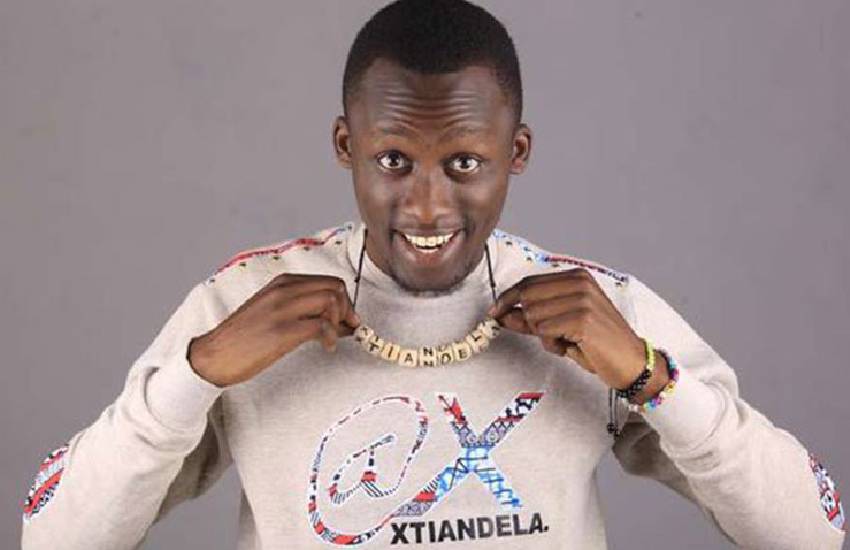 Three parents want Xtian Dela, a blogger, arrested for posting lewd videos online.
The parents filed a formal complaint on April 8 and April 9 at the Directorate of Criminal Investigations' Cyber Crimes Unit in Muthaiga, Nairobi, seeking action against the blogger, whose real name is Arthur Mandela.
The parents - Anthony Wahome, King Marosi and Francis Karanja - accuse Mr Mandela of distributing obscene materials, which they said is against Section 38 of the Cybercrimes Act, 2018. They also cited Section 181(e) of the Penal Code.
Read Also: Mwende Macharia calls out influencer Xtian Dela on social media
The blogger runs a show, which the parents said features dancers who are half nude, on the photo and video-sharing platform Instagram.
The parents are concerned with the moral corruption and decadence associated with the show. They said that they are apprehensive that teenagers and other children around the country may be exposed to Mandela's "illegal and immoral activities".
Directorate of Criminal Investigations boss George Kinoti said he is aware of the case and his team is handling the matter.
The three parents have also written to Mandela over his actions in a letter dated April 10.
Through Ngugi Mburu Advocates, the parents raised concern over the content of the blogger's show and accused him of infringing on the rights of teenagers.
The show has been running daily from midnight to 4am, which is outside the official watershed period. However, a number of other Kenyans have petitioned Instagram to suspend or expel Mandela from the platform for entertaining nudity.
Read Also: Cyprian Nyakundi, Xtian Dela biggest losers in Twitter purge
Mandela confirmed he had received the letter but said he has not broken any law. He said he plans to use proceeds from the show to help poor Kenyans struggling with the Covid-19 crisis.
Related Topics