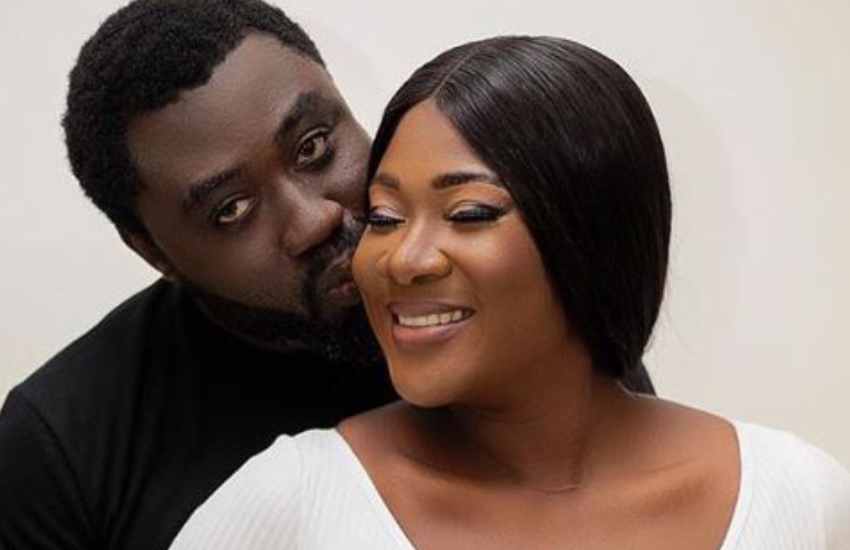 Popular Nigerian actress Mercy Johnson-Okojie has welcomed her fourth child with husband, Prince Odi Okojie, in Towson, Maryland USA.
Taking to Instagram on May 4, Okojie shared a photo of the Nollywood actress at the University of Maryland St. Joseph Medical Center and revealed that she delivered a daughter, Divine-Mercy Ehinomen Okojie.
"Every good and perfect gift is from God. The wait is finally over, please share in our joy as we announce the arrival of our daughter. Divine-Mercy Ehinomen Okojie," he posted.
Making the announcement on December 18, 2019, that they were expecting a child, Johnson stated that the pregnancy had brought joy and peace to her.
"We're having a baby. I've always wanted four kids.... always. However, after 3 kids, I thought I had retired from the baby-making business. So a while back, we found out we had a baby on the way.
"I can't explain the joy and peace expecting our new baby has brought, or the cravings for food that have followed. I get so emotional easily, in fact right now I've started crying from joy again.
"I'm sharing this with you, my family, for life, hanging on since day one, growing with my family and me and always showing all the love. I love you all right back. Baby Okojie 2020 getting ready. God bless you all," she wrote.
Read Also: My hubby is a saint next to God- Nollywood actress Mercy Johnson
Born in 1984 and raised in a family of seven, Johnson said 'I do' to Okojie in 2011 at a grand wedding held at Christ Embassy, Oregun, Ikeja.
The ceremony graced by the who's who in government and Nollywood was preceded by a classy traditional event held at Iyana Iba, Lagos.
Billed as one of the richest female actresses in Nigeria, she welcomed her first child with Okojie in 2012 – Purity Ozioma Okojie. In 2014 they welcomed a son, Henry Okojie, and second daughter Angel Okojie in 2016.
Okojie has two other children from a previous relationship.
Related Topics