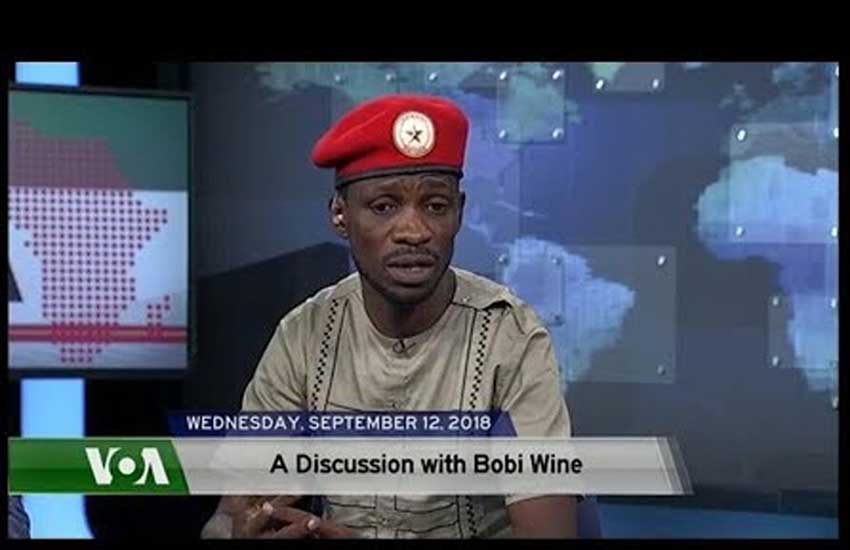 A section of the Ugandan public is seething in rage over a nationwide blackout that happened yesterday, Wednesday the 12th of September, 2018.
According to Soft Power News, many are questioning the timing of the blackout that affected Kampala and most parts of the country having occurred a few minutes to Bobi Wine's interview with the Voice of America (VOA).
The citizens claim that the blackout was a deliberate act by the government in a move aimed at preventing the public from watching the Kyadondo East MP's interview with Ugandan born Shaka Sali on VOA's Straight Talk Africa.
Wine's interview was expected to air at VOA and carried by local station NBS at 9:30 pm but minutes to it, there was darkness across most parts of Uganda.
In a twist, however, power was restored as soon as the program ended at around 10: 40 pm, reported the news outlet.
But in its response, Umeme – Uganda's electricity distributing company - blamed the outage on a system failure at Owen Falls dam.
"Dear Customers, there is a system failure at Owen falls Dam that has caused power to go off in most areas. This is being attended to.
"We have been advised by our supplier Uganda Electricity Transmission Company Limited (UETCL) of a nationwide outage. The UETCL team are working to restore supply. We regret any inconveniences,
"Four towers that evacuate two major circuits on Nalubale-Kampala line have collapsed due to vandalism causing partial nation blackout," read a statement from the power company.
Would you like to get published on Standard Media websites? You can now email us breaking news, story ideas, human interest articles or interesting videos on:
[email protected]
.
Related Topics