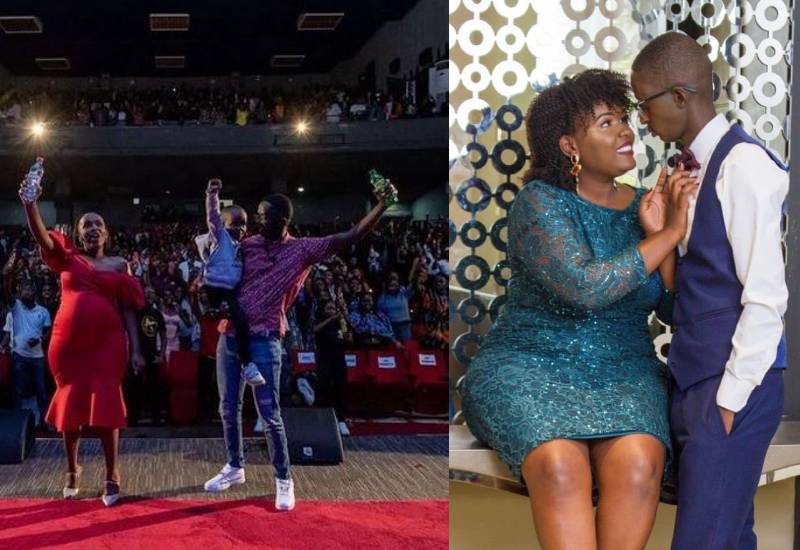 Word making rounds across the social streets is that celebrated comedian Timothy Kimani, aka Njugush, and his wife Celestine Ndinda aka Wakavinye could be expecting their second baby.
This is after the popular couple posted a photo from their just-concluded sold-out event where Celestine's baby bump is spotted inside a red dress she is wearing. Even though the two are yet to confirm nor deny, a close source to the two is said to have indeed confirmed that they are expecting their second bundle of joy.
Fans have since camped at the comment sections to send their best wishes to the couple;
@whyrimu26: Congratulations by the way wakavinye saii trending maternity style it's letting the belly out Rihanna way (no offense)
@faithkiiru: Somebody is looking hot while pregnant
@its.muthonii_: Aaaaaaw......Tugi's going to be the best big brother ever
@marymaria67: Congrats mama tugi the family is growing
@nyambura_k_: Congratulations cele we love to see it
@suemusati: Aaaawww congratulations this is so beautiful more blessings to you guys
@naomisamwel1: What a mature way to announce pregnancy. Hujatusumbua aki. We appreciate you .
Their first child
The couple welcomed their first child together four years ago. Sharing details of her first pregnancy through a YouTube series titled Cele's Pregnancy, Celestine revealed that they had given themselves a span of a year after getting married before they started welcoming their little ones.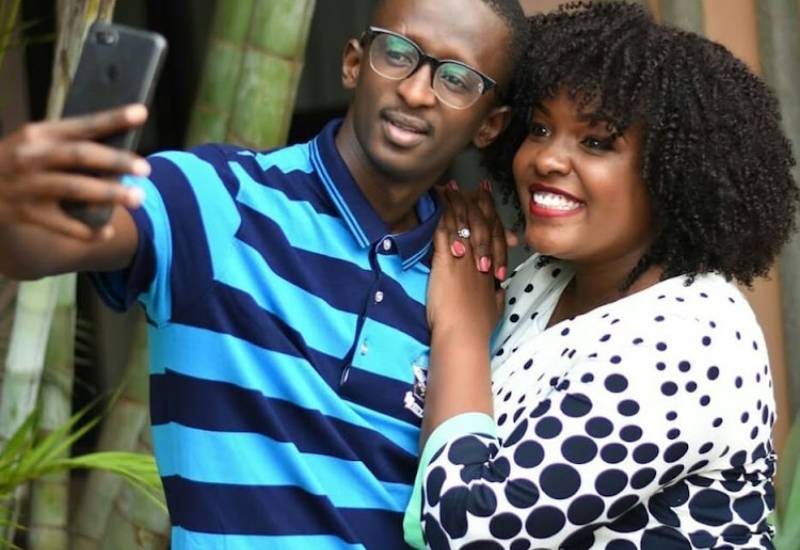 "I had given myself one year before getting my first child. We were not working and had just started doing online comedy and it had not picked up. So, we got married in 2016 December and in January we were just trying various things to get money. In June God opened a way for us and we got our first deal with Bountiful Safaris," she recounted.
However, things did not go as planned. Celestine further recounted that she got pregnant just four months after their wedding. Njugush who is also featured in the series, disclosed that after finding out they were on the family way, they began praying to God for a miracle.
"I am very grateful for the hardship we went through because it helped us in so many ways. It transformed our spiritual lives which I feel was a building block to who we are now," he said.
Fast forward and their son is quite grown and already an influencer by his own right. The little one has already over 100k subscribers on his YouTube Channel.
Related Topics