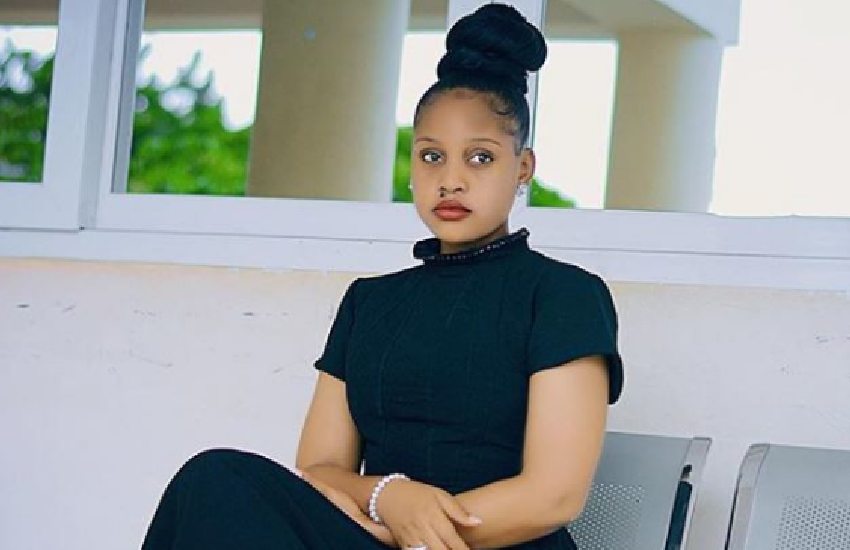 Tanzanian men residing in Kisarawe, a district located southwest of the capital Dar es Salaam, have failed to woo Jokate Mwegelo.
This is according to President John Pombe Magufuli who appointed the entrepreneur cum media personality as the region's district commissioner in 2018.
Speaking during the launch of a Tsh10.6 billion water project, President Magufuli expressed his surprise that the 33-year-old was still single.
Read Also: Jokate Mwegelo sends special message to ex, Diamond
Magufuli, according to EATV, said the beauty better known as Kidoti and once associated with singers; Diamond Platnumz and Ali Kiba has delivered on her role but is being failed by would-be suitors in the area.
"Hata mkuu wa Wilaya wa hapa amefanya kazi nzuri katika kuondoa zero, hapa kulikuwa na Zero nyingi sana, ninachowashangaa watani zangu Wazaramo hajaolewa, lakini mmeshindwa kumuoa mnamuangalia tu, ndiyo shida ya Wazaramo saa zingine mnashindwa mambo," said Magufuli on June 28, 2020.
Included in the Forbes' 30 Under 30 in Africa (2017) and recognized by Chama Cha Mapinduzi (CCM) for her efforts in the party's youth wing -Uongozi Wa Vijana Chama Cha Mapinduzi (UVCCM) - as the Secretary in charge of public relations and mobilization, her rise has been nothing but meteoric.
So protective of the Washington D.C born personality was the government that on July 31, 2018, through the Ministry of Information and Interior Affairs sent an official statement to different Tanzanian media outlets warning of legal action against anyone trolling the then freshly appointed commissioner.
Read Also: Comedian Konki Liquid wades into politics, vows to dethrone Iringa Town MP
Speaking to the BBC in August that same year, the 2006 Miss Tanzania runners-up said she has no qualms about critics taking an aim at her appointment as underserved.
"Huwezi kunishusha chini kirahisi, najiamini sana na kile Mungu amenipa nafanyia kazi vipaji vyangu na nafanyia kazi taaluma yangu kwa nguvu zote na nina imani thabiti juu ya kile nina fanya kwa jamii yangu," said Mwegelo.