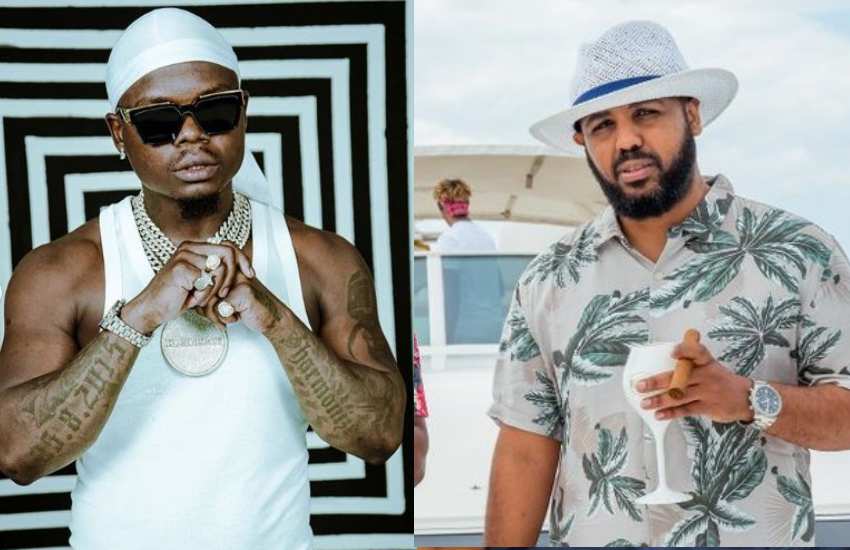 Harmonize's fractious exit from Wasafi Classic Baby (WCB) in 2019 after over four years in the label embarrassingly came full circle at the burial of Babu Tale's wife in Morogoro, Tanzania on June 29, 2020.
This is if a video doing rounds on social media of WCB's manager Sallam SK publicly giving a cold shoulder Harmonize at the burial of Shamsa Kombo alias Shammy is anything to go by.
Read Also:Why Sh22 million debt is giving singer Harmonize sleepless nights
In the video, Harmonize is seen shaking hands with a number of people including celebrities majorly drawn from WCB in a tent believed to have hosted VIPs.
When the Konde Gang boss got to Sallam Sk, the manager declined to shake hands with him and shoved the stretch arm aside.
Seemingly unperturbed, Harmonzie continues to greet other mourners at Babu Tale's rural home before taking his seat.
The spectacle leaving many in shock and revealing the extent to which the ties that once bound the Uno hitmaker to WCB - especially with Sallam Sk - were severed after he left to form his own stable.
Traces of which Harmonize could have let out of the bag in an Instagram post he made on February 9, 2020, that reference a former boss.
"Kwa haraka haraka nikajua boss wangu wa zamani….!!!!! Duniani wawili wawili jamani…!!!! Na anavopendaga kupati yani ni yeye kabisa," he stated.
Read Also:Harmonize slams Diamond for 'revealing' his fiance had an affair
Check out the video of Harmonize and Sallam Sk at the funeral below: