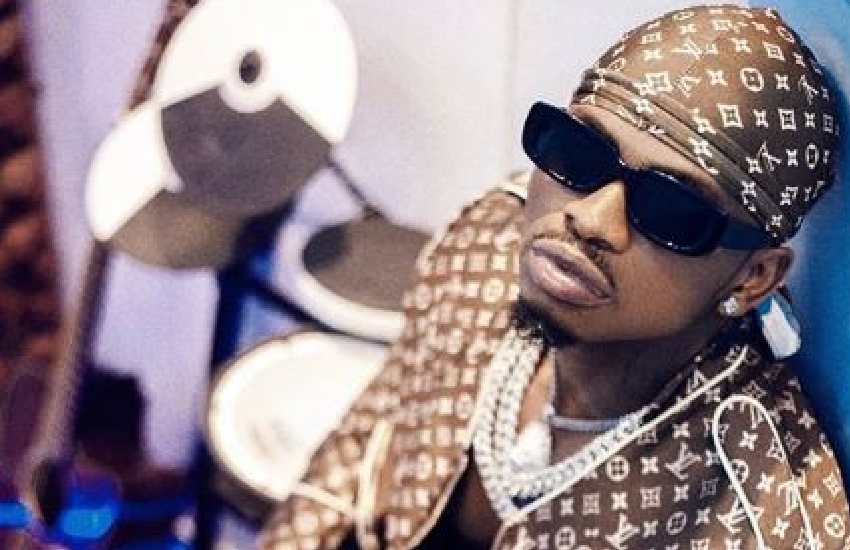 Fed up with numerous claims of bedding multiple women, Tanzanian Bongo star Naseeb Abdul Juma aka Diamond Platnumz has finally set the record straight.
Taking to social media to address the matter, Platnumz pleaded with his female fans to refrain from latching his name at no-existent romantic relationships.
"I am really grateful for the love many of my female fans have shown me. I love you and I value you. However, if you know we have never been involved intimately please do not lie that we have because that does not look good," wrote the singer.
The Baba Lao crooner's statement comes hot on the heels of a revelation by a fan claiming that she and the singer have been an item for a while now.
Read Also: Diamond Platnumz's manager Babu Tale in mourning, loses wife Shammy
It did not end there. Roughly a week ago, socialite Poshy Queen was, on her part, also forced to address reports that she was expecting Platnumz's fourth child.
"Those are just rumours. People can say whatever they want to. I have never dated Diamond and I have no time for that man. I am not pregnant for him as it is being claimed on social media networks," said Poshy Queen.
Marriage will turn female fans off
In 2019, Dar es Salaam Regional Commissioner Paul Makonda advised the WCB CEO against marriage as it would 'turn his female fans off'.
"When you are a male artiste whose fans largely comprise women, then know that if you marry, all the women who adore you will lose interest in you and your music. Sometimes it leaves you wondering whether it was even possible to marry all of them," said Makonda.
At the time, Platnumz's plans to get married to his ex-girlfriend Tanasha Donna were underway before being called off.
According to Platnumz, the reason for the postponement was so that more notable public figures could attend.
"Inshallah panapo majaliwa mwaka wa 2019 nitaoa.Mbali na ivo ndoa yangu ilitakiwa iwe siku ya valentines tarehe kumi na nne lakini tumeipeleka mbele kwa sababu ndo yangu watu wengi wanatakiwa kuja kuhudhuria na siku hio kidogo haikukaa vizuri.
"Ndoa yangu watakuja kina Rick Ross, wasanii niliofanya nao collabo, ndugu jamaa na marafiki. I want it to be a royal wedding kama ya kina Prince Harry wa Uingereza.
"Kila mtu anatamani kuiona, kila mtu anatamani kuihudhria. Najitahidi kuitengeneza kila mtu aweze kuiona. Nimeipeleka mbele kidogo lakini kuna kitu ntakifanya siku ya valentine," said Diamond.
Read Also: Diamond Platnumz makes mother proud, hits 1 billion views
For his sister Queen Darleen, however, the singer is not ready for any long-term commitment.
"He and I often talk about matters of marriage and relationships. Diamond fears locking himself up in a marital cage. He says he wants to settle down when he is ready, and I don't think he is currently up for it," said Darleen.