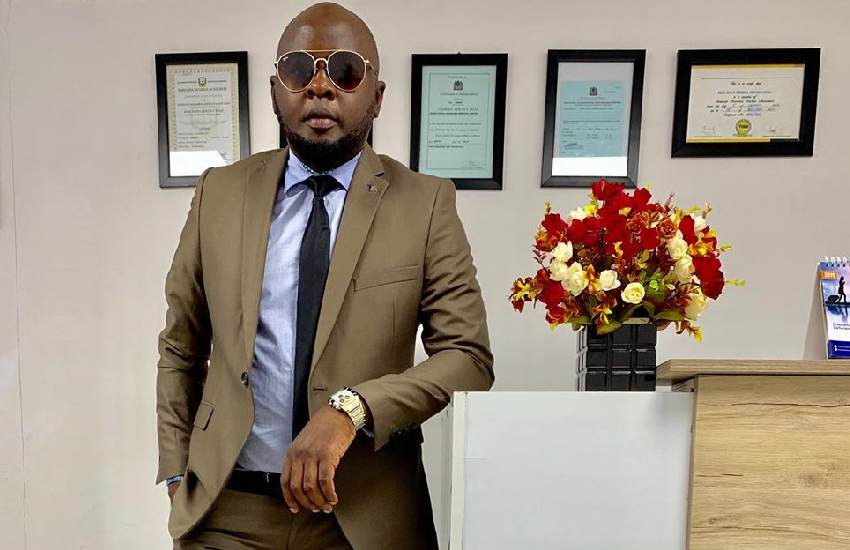 Controversial Tanzanian actor turned radio presenter Barton Mwemba alias Mwijaku has called out Vanessa Mdee for shelving her music career after meeting Rotimi and relocating to Atlanta, USA.
According to Mwijaku, Vanessa has disappointed young girls across the globe who looked up to her as their role model.
Read Also: Why Vanessa's shocking announcement is Déjà vu
Speaking to Bongo 5, Mwijaku explained that women who put their careers on hold for love err and set themselves up for disappointment.
"Wanawake wanakosea sana wanapoamua kuacha kazi zao na kumtegemea mwanaume, wanaume watawatesa sana kama wana akili hizo mwanaume sio mtu wa kuambiwa nakutegemea kwa kila jambo atakuliza," said Mwijaku.
The radio presenter went on to add that Mdee's move is an indictment of Tanzania's regulatory body Baraza la Sanaa la Taifa (BASATA) for failing to assist artists battling depression.
"Kuacha Vanessa mziki ni pigo kubwa sana kwa BASATA, wanonekana jinsi gani hawawezi kuwahenzi wasanii na kutatua matatizo yao. Hapa ndio sehemu pekee wa play part yao kumsaidia Vanessa. Depression ni ugonjwa mbaya sana. You can't make any sober decision. Pengine maamuzi aliyoyafanya Vanessa si yeye," he added.
According to Mwijaku, the singer was not herself when the Kisela hitmaker came out with the declaration that she had given music a wide berth.
"Yule sio Vanessa ambaye nina mafahamu mimi. Sio Vanessa ambaye tumezoea kumuona, wenye guts, wenye kuwa convince Watoto wa kike. Huyu Vanessa anagive up easily like that is not the Vanessa I know. We have to do something as Tanzanians, especially Basata. Whe we lose her, we will have lost many people who looked up to her. You will have killed their dreams. She is a loser for quitting," he lamented.
Read Also: Tanasha forgives man claiming to have fathered her child, withdraws lawsuit
Speaking on her podcast Deep Dive with Vanessa Mdee, the songbird said that while she loves music, the industry steered her down the wrong path.
"I drank myself to sleep every night. I am not proud of it but it is my truth and I know there are people who need to hear this. I was lying to people around me to cover up and to keep the facade alive," said Mdee.