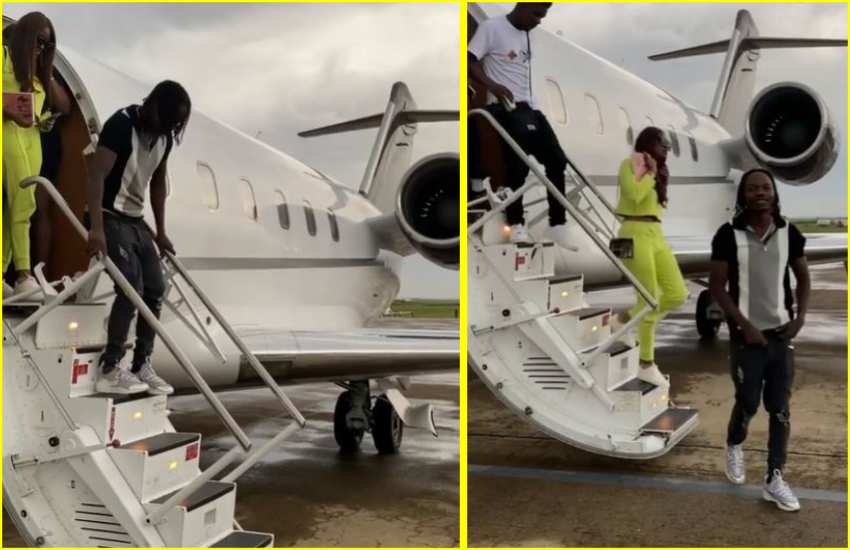 Nigerian singer and songwriter cum rapper Babatunde Azeez Fashola, better known as Naira Marley, is a man on the edge.
This is after the CEO of an exclusive private jet company that facilitated his flight from Lagos to Abuja for a drive-by concert labelled him –and his crew, as 'useless people'.
The saga surrounding Marley's trip to Abuja started after a video of him entertaining a crowd at the Jabi Lake Mall on Saturday, June 13 surfaced online causing uproar.
Of worry to many Nigerians was the apparent disregard for Covid-19 prevention protocols by the revellers at a time when the country is battling a surge in Covid-19 infections.
Worse still, the revelation that the self-proclaimed president of the 'Marlians' flew to Abuja when interstate travel has been prohibited, save for goods and essential travel.
Read Also:Ex-Big Brother Naija star Khafi Kareem in mourning, sibling shot dead in London
In an apology letter to Nigeria's Aviation Minister Hadi Sirika, Executive Jets Services CEO, Sam Iwuajoku, said his company erred in airlifting the rapper to Abuja.
"The flight was to carry a Judge to Abuja on Sunday 14th, 2020 as requested and a permit was granted based on the application, but unfortunately when I called the Judge on Saturday morning to inform him that we have the permit, he then said that he has reached Abuja already with a different flight, that someone gave him a lift to Abuja," read Iwuajoku's letter to Sirika in part.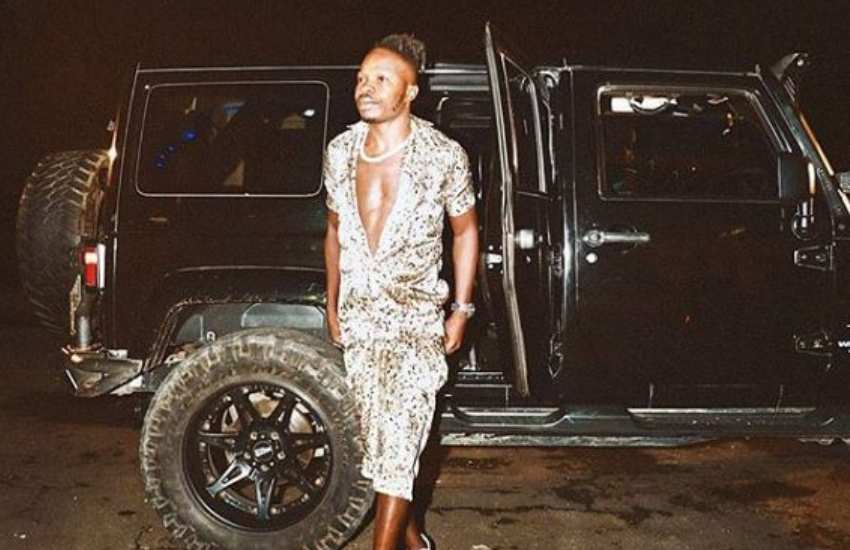 According to Iwuajoku, the mistake occurred after he, on assessing the travel manifest, mistook the rapper's name - Babatunde Azeez Fashola- to that of Nigeria's Works and Housing Minister, Babatunde Raji Fashola.
"On Saturday morning 13th June 2020, my staff called me that they have a charter flight to Abuja and that the passengers are already in the lounge. As a rule, passenger manifest is always sent to me before any departure.
"When I went through the manifest and I saw Fashola Babatunde I thought it was the Honorable Minister of Works going to Abuja with his men, so we decided to do the flight since it is a serving Minister of the Federal Republic of Nigeria, I didn't know it was a bunch of useless people. We are very sorry for this mistake and we promise that this will not happen again."
The 'useless' tag did not, however, settle well with the rapper who via his Twitter account threatened to lead a boycott.
"Do you know that over 20,000 Marlians travel by Executive Jet a month? We won't be using ur useless airline again for calling us useless. Thank God we didn't crash on that flight because we nearly did. BTW We didn't book the flight ourselves," he tweeted.
Read Also:Socialite demands Sh16 million from Ministry of Health, threatens to sue
"Lool they asked for our names on the jet though and lol ur pilot is a Marlian and everybody there is a Marlian too.. my name is Azeez Adeshina Fashola and my lil brother's name is Moshood Babatunde Fashola. And u was begging me to tag y'all."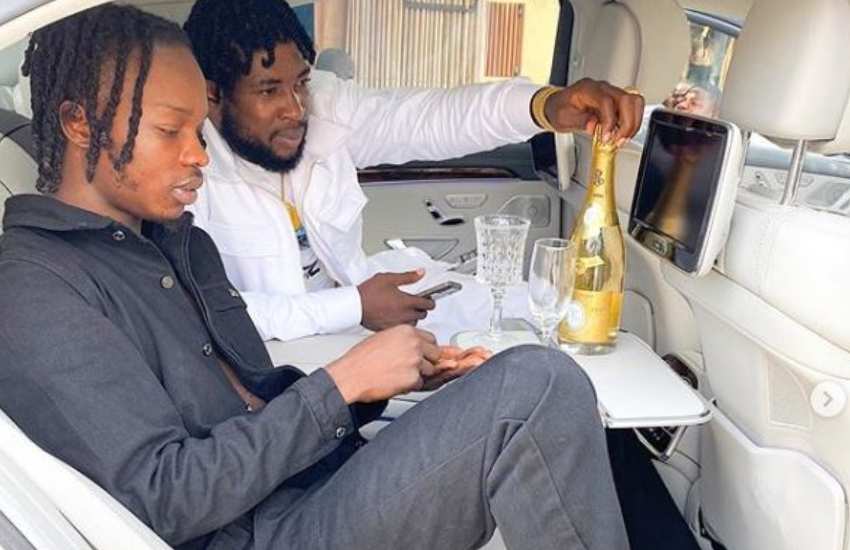 The airline's services have since been suspended.
 "We approved a flight indeed, but not for any musician. The approved flight was to convey a Justice on official assignment, but ExecuJet illegally used it to convey a musician to Abuja for a concert," Sirika said.
"The operation is a clear violation of our approvals which we take seriously. It seems this is becoming a norm as it's the second time. ExecuJet services are hereby suspended indefinitely and we'll also fine them maximally according to the law.
Read Also: Inside Lionel Messi's Sh1.4 billion private jet with kitchen, 8 beds
"The captain of the flight will also be sanctioned for giving wrong information to the control tower. It seems also that the people are not tired of trying our resolve. We will put stricter mechanisms in place to prevent this from happening again," said Sirika.