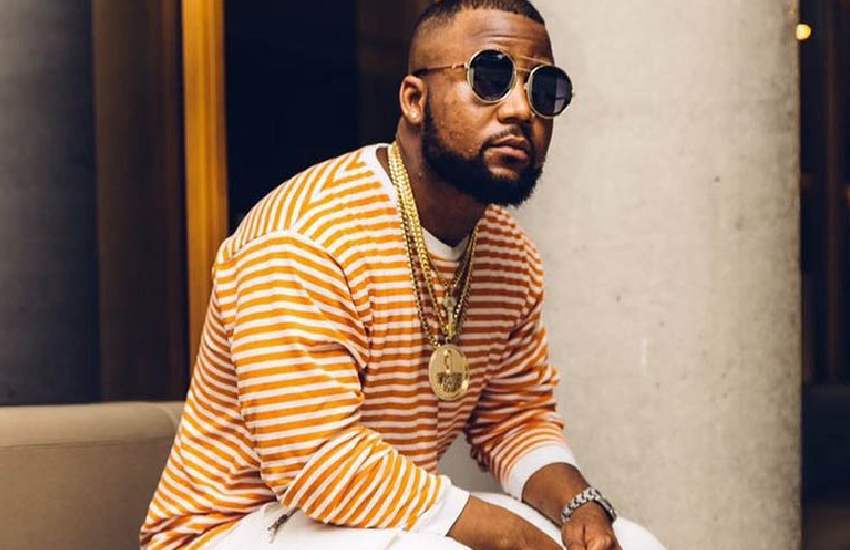 Can cyber-activism change the world?
This is the question some of Cassper Nyovest's fans are grappling with after the South African rapper took on activists propelling change through campaigns on social media.
According to Nyovest, engagements on issues need not be virtual.
He tweeted that online drives do not achieve desired results, proof of which, he said, are in repeated calls by such to spur change.
The Mahiken-born rapper opined that the platforms are 'too shallow to dissect complex issues' and that the 'world cannot be changed through tweets'.
"Time and again we get on these social media platforms to explain ourselves to people who don't want to understand us. If we ever meet in person, we will get to know each other. These platforms are too shallow to dissect anything complex. You can't change the world through a tweet," he tweeted.
A position that drew mixed reactions with some of his followers accusing him of suppressing and disillusioning voices fighting for change on social media.
You can use this platform to conscientise a lot of people, that is in itself "change the world through a tweet" — LandOrDeath (@lizobuya_izwe) June 3, 2020
Everything you said is true, but the last sentence, to a certain extent, i disagree with it... The "I was..." tweets will change the world. The "BLM..." tweets will change the world. They all convey a strong message. Our kids will be born in a different era, they'll understand... — Kelebogile Molefe Kyle Thagane (@Thagane_KM) June 2, 2020
As long as we play our parts it's better than remaining silent — HILKEOTOHIL (@realerhil) June 2, 2020
Sometimes,dats all it takes. Look at ryt #ICantBreathe, it most def started with one person. Now all Africans everywhr are in solidarity over the killings and unfair treatment of African Americans? — DitlhongPNB ???????? (@SexyEyez_19) June 3, 2020
To others however, the rapper was spot on. Inactivity on the ground where, say injustices occur, effect much save for viral attention.
We need to be worried , we have become such a lazy and procrastinating generations ,We wanna tweet to change the world ,But nobody wanna change the world outside twitter ,If the Student Of june16 had twitter ,They would have failed to fight the system that oppressed them — ALL Black Lives Matters (@van_peeblez) June 2, 2020
Reality is not here but on the ground...when the world of social media ends, will meet the real world soon... — vusumuzi zikalala (@VusumuziZ) June 2, 2020
It's 50/50 hence the world is very big for one to change it,but I understand what you mean,only practicality can do that,like what's happening now,I mean Covid-19 — Thabo Lerumo (@Lerumoism) June 3, 2020