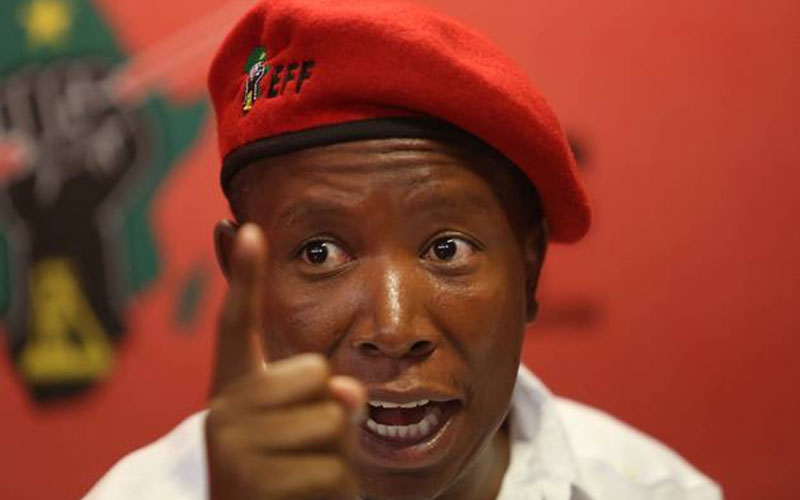 Firebrand opposition politician Julius Malema has warned South Africans against attending church terming it as a 'trap'. Speaking during a recent press briefing, Malema said that those who'll attend church services set to resume soon will die.
Malema further pleaded with religious leaders not to reopen places of worship citing the risk of COVID-19 infection.
"I would like to make a major plea to religious leaders, do not open your places of worship. You should be the ones telling your congregation not to come to church," said the outspoken politician.
"Do not go to church, it's a trap. You're going to die."
Malema's statement came shortly after South Africa President Cyril Ramaphosa announced the easing off of lockdown restrictions. In the June 28 announcement, President Ramphosa said that places of worship will reopen from June. However, only 50 or fewer people will be allowed inside at a time and congregants have to wear masks and adhere to social distancing rules.
READ ALSO: Yvonne Chaka Chaka join South African public figures in condemning xenophobia
In his address, Malema cited an incident where a church in South Africa led to many COVID-19 infections in early March. Leader of the African Christian Democratic Party Kenneth Meshoe and MP Steve Swart who attended the service later tested positive for coronavirus.
Dangers of alcohol
Malema also highlighted how alcohol was impending South Africa's COVID-19 fight, claiming that resources are being diverted to alcohol-related emergencies instead of catering for coronavirus patients. According to Malema, doctors are forced to prioritize patients with trauma wounds sustained during alcohol-fuelled conflicts.
'Don't kneel before me'
Five months ago, the leader of the Economic Freedom Fighters (EFF) party slammed members for kneeling in front of him during the party's national conference in Johannesburg.
"I am not the EFF, neither am I the Holy Spirit. The EFF is not Malema," the newly re-elected party leader said.
"Those people who came here singing and kneeling in front of me and the officials; and then the papers write that Malema is a cult. I never asked you to kneel before me. Don't kneel before me, I don't want that," said Malema.
READ ALSO: Racist attack? SA radio presenter beaten after stopping to help motorist
Over the years, the EFF has won over members by its force criticism of the ruling African National Congress, white privilege and workplace racism.
The target of racist slur
On October 2, 2018, a presenter at South Africa's radio Hot 91.9FM lost his job after referring to Malema as a 'monkey'
"People still listen to this monkey" Sasha Martinengo said, referring to Malema.