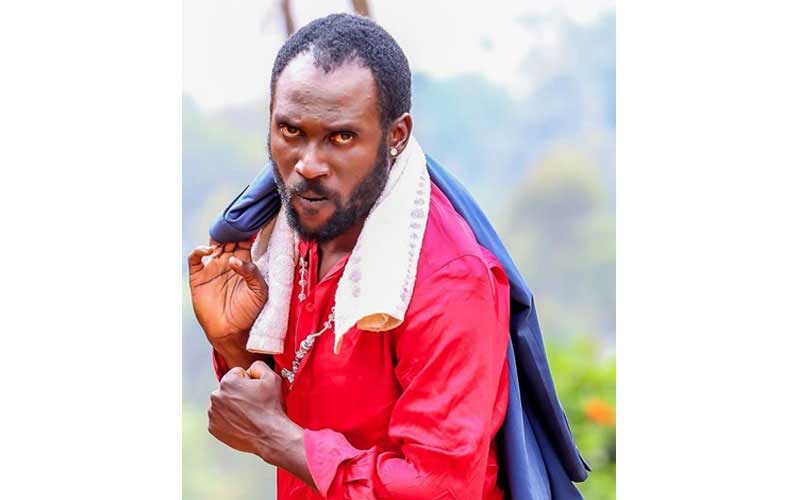 Comedian Steven Oduor Dede aka DJ Shiti has distanced himself from a Twitter account bearing his name that has been abusing netizens. Taking to Instagram, the comedian posted a screenshot of the pseudo account explaining that he was not in any way associated with the account that has since been deleted.
DJ Shiti went on to beg Kenyans on twitter to spare him the trolling that came with such publicity.
READ ALSO: Koinange night nurses took me in after relatives' abandonment- Dj Shiti
"This is not my Twitter handle kwanini mtu afungue account aanze kutukana watu kwa jina ya mtu. wanna KOT msinifanyie ile kitu huyu sio mimi," he wrote.
It's clear Shiti has mastered the art of being a 'quiet' influencer, managing to wade off any unnecessary attention to himself.
No to cyberbullying
Not too long ago, DJ Shiti joined several celebrities and Kenyans to encourage comedian Mulamwah who contemplated ditching comedy for good due to online trolling.
The Real Househelps of Kawangware actor asked Mulamwah to focus more on the positive aspect of his life and keep his head in the game as he cannot please everyone.
"Now this is the real definition of trying to make everyone happy, huwezi. Hata ukifanya nini hawatakupenda. Sisi tuko mpaka na members of the family wenye tunasaidia na school fees na rent, marafiki wenye tulileta Nairobi wengine tunazunguka nao tukifikiri ni watu but bado wanasema tutaisha coz hawaonangi kenye tunafanya ya maana na usanii. Wacha ujinga, nunua nguo ingine kuja tufanye comedy Nairobi city," encouraged Shiti.
READ ALSO: Politics, polygamous marriage and cyberbullying- Catherine Waruguru's untold story
Seems his words and those of other thousands of Kenyans moved Mulawah as he changed his mind and announced his return to the industry.
"Back like we never left. Nasema tu asante kwa everyone that came through for me, sitaweza ku mention wote but asanteni sana," announced Mulamwah.
Renowned rapper Khalighraph Jones recently addressed the rampant online bullying in his latest track Hao featuring Masauti where he urged celebrities to stay strong and not let others' opinion get to them.
"Kuwa celebrity ni garama juu wakishakujua ni lawama, Bahati akianza alikuwa mtoto wa mama sahii twitter amegeuziwa yeye ni mtoto wa Diana hakuna huruma siri ni kulenga tu," says the rapper in the song.
READ ALSO: Six celebrities who have faced cyber bullying
The rapper's mention of Bahati and his wife sent social media into a frenzy with the couple being turned into a laughing stock. Khaligraph strongly condemned the move explaining that he didn't diss Bahati and his wife as many would want to believe.
King Kaka also came to their rescue urging Kenyans to stop taking jokes too far.
"I understand we are having fun on social media but I think we are crossing the line when we touch families. What is happening to @BahatiKenya and the wife should stop," he wrote.