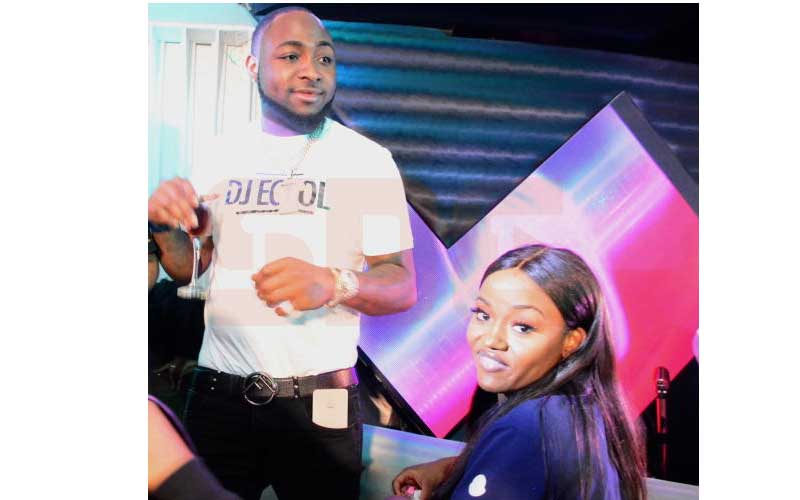 Nigerian singer Davido's fiancé Chioma is now coronavirus-free. Announcing the exciting news on Twitter, the singer thanked God and all those that prayed for Chioma's recovery.
"Glory be to God… Chioma has now tested negative twice for COVID-19... Thank you all for prayers…We love you," he wrote.
Testing positive
About three weeks ago, Davido announced she had tested positive for COVID-19 despite not showing any symptoms.
READ ALSO: How defiant Davido put fans at risk of COVID-19 infection as fiancé tests positive
"I came back recently from America after postponing my tour. My fiancé Chioma also came back from London recently with our baby. We had no symptoms and still both feel perfectly fine but because of our recent travel history, we decided to take ourselves and our all close associates we've come in recent contact with for the COVID-19 test on 25 March.
"Unfortunately, my fiancé's results came back positive while all 31 others tested have come back negative including our baby. We are however doing perfectly fine and she is even still yet to show any symptoms whatsoever," wrote Davido.
Chioma was immediately put in quarantine leaving their child under the care of his father Davido.
Cancelled shows, donations
Davido's A Good Time tour scheduled to take place in North America was cancelled due to the coronavirus pandemic. The Nigerian superstar had already performed to sold-out shows in Edmonton, Vancouver, Seattle, Los-Angeles, Las Vegas and San Fransisco and was still set to take on New York, Chicago, Miami, Toronto and several other major cities across North America and Canada.
READ ALSO: How Davido's unborn son is already minting millions
In a bid to help combat the virus, Davido's father, Deji Adeleke donated over Sh203 million (N750 million).
According to a statement signed by Dr Dupe Adeleke Saani and shared by Davido on Instagram, the business magnate has forked out Sh136 million (N500 million) to the federal government of Osun. Another Sh68 million (N250 million) worth of rice was directly be distributed to residents across 332 wards that make up the state in southwestern Nigeria.
Related Topics