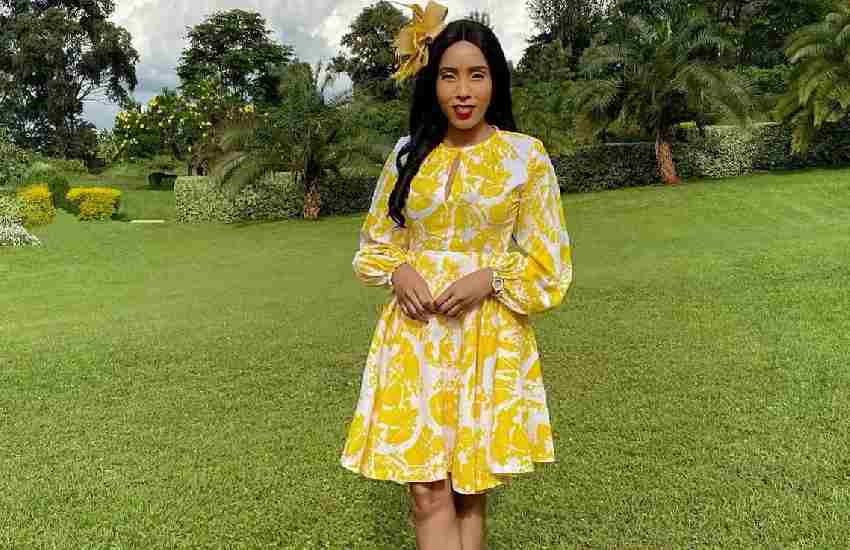 Former NTV news anchor Doreen Majala has lamented the rise in cyberbullying on social networking platforms saying some have become toxic.
In a post on her timeline, Majala took on Twitter users for what she said is the perpetuation of hateful and unnecessary exchanges.
"My goodness! The hate, the exchanges, the cyberbullying and a merry-go-round of chest-thumping and war of words, all a storm in a teacup. Twitter is becoming toxic!" she wrote.
Read Also: I only carried a handbag- Doreen Majala on leaving MP hubby over assault
An outcry that came hot on the heels of trolls directed at Azziad Nasenya,19, who trended after videos of her jamming to Femi One's new hit Utawezana featuring rapper Mejja alias Okwonkwo went viral.
Dubbed as the Kenyan Tik-Tok queen for her enchanting, effortless waist wiggling and infectious smile, Azziad Nasenya in an interview with KTN's Brian Aseli revealed that trolls at first got to her.
"I read the comments, it got to me and I felt very bad about it but I came to realise that for someone to body shame or feel the need to insult you, they are lower than you, mwenye anajua hawezi fika penye uko," said the student at Kenya Institute of Mass Communication.
She added that she had to come to terms quickly with the fact that not all on social media were for the greater good.
"There will always be people who will always hate you. Not everyone will love you; alafu kama unafeel nikaa natumia filters mingi, si utimie pia tufanane?" She added.
Among those in defence of Azziad at the time was K24 TV news anchor Betty Kyallo who came out strongly in condemnation of cyber-bullying.
"Kenyans have normalized this culture of hate. People have normalized hating on anything, bullying, spreading lies. It's normal now," Kyallo observed.
Prior that, Citizen TV journalist Yvonne Okwara Matole was also on the receiving end following her defence of Brenda Cherotich, Kenya's first patient of Coronavirus.
According to Matole, Brenda was targeted because she is a woman.
"It is absolutely shamefully how we behaved on social media. This is proportionately targeted at women," she said.
It was those remarks that raffled a few feathers on social media leading to some taking advantage and digging into Matole's past.
Read Also: Following assault claims against her MP husband, media girl Doreen Gatwiri turns to charity
Lawyer Miguna Miguna was not amused and called out those attacking her, stating that the anchor had a right to her opinion.
"Yvonne Okwara is entitled to her opinions, just like all of you are. Stop attacking Yvonne for expressing her opinions. Democracy, the rule of law and constitutionalism demand no less. Yvonne is one of the most thoughtful Kenyans alive," Miguna stated.