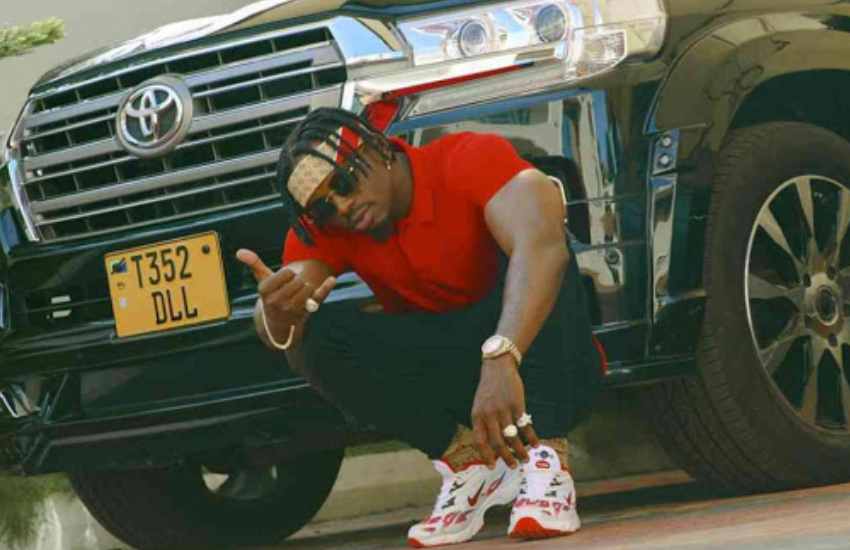 Tanzanian singer Diamond Platnumz has affirmed Mbosso's position that he did not inherit Tanasha Donna's birthday gift.
In a video of his cars in a garage, Platnumz subtly confirmed a Prado he gifted Donna on her 24th birthday in 2019 was still in his possession and not with Mbosso as alleged.
Referring to the cars as his 'babies', Platnumz inadvertently shared a rare glimpse of his majestic mansion as he panned across to showcase his enviable car collection among them three Prados and a sleek BMW.
Read Also:Tanasha Donna taps into spiritual realm after split
Setting the record straight earlier this week after fans put Mbosso on the hot seat after he was spotted driving a car similar to Donna's, the singer reiterated that he owns the Prado he cruises in.
According to Mbosso, the ruckus surrounding his car's ownership was expected as he had been warned when he purchased it that it would be mistaken for Donna's.
The Wasafi Classic Baby (WCB) star added, as he shared proof of ownership, that the car was his New Year gift to self.
"I was told, if I'm not keen, my car will be seen to be that of Tanasha's. This is my car that I started the year with," he said.
For Donna, she had no interest in keeping it after they infamously parted ways months after her multimillion birthday celebration at Milimani city in Dar es Salaam, Tanzania on a day that she coincidentally shared with Platnumz's mother, Sanura Kasimu.
The two were gifted similar cars on during the 'Great Gatsby' themed party.
"The car is in Tanzania. I had no interest in taking it. I have my car here. I have my BMW actually it's in the garage. I can get myself a car and what I need, that's all that matters," she told True Love Magazine.
Read Also:Tanasha Donna - A victim or daredevil?
Actor Juma Lokole on the other hand, however, explains that the custom number plates the cars bore at the 'Great Gatsby' party, held a secret.
According to Lokole, the two cars are registered under Kasimu's name.
"The car is still there. Why should it be sold? Naseeb is not one to sell his property. Why should Tanasha leave with the car? The car belongs to Mama Dangote. In fact, all the cars," he claimed in an interview with Wasafi after a fan asked whether the Prado was on sale.