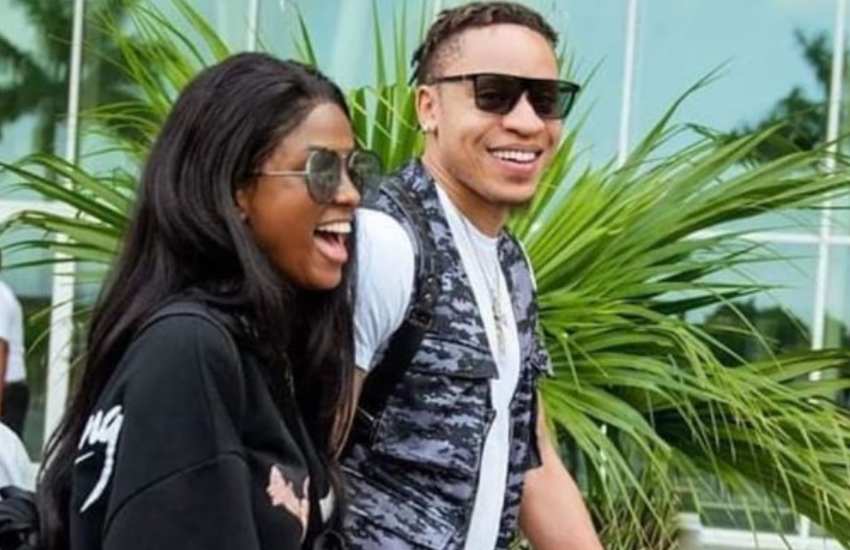 A video of veteran Tanzanian singer Vanessa Mdee with Power actor Rotimi, popularly known as Andre Coleman in the series, has excited their fanbase.
Mdee was recording an explainer to her fans on why she has been missing in action when her boyfriend Rotimi sweetly 'video-bombed' her set.
In the video, Vee Money as she is popularly known, revelled at how happy she is, especially now that she has found new 'beautiful love' in the Nigerian-American star.
Seconds into the video, Rotimi who is dressed in a hoodie, pops up from behind and shouts "Hatuachani! You hear me? Hatuachani!"  much to Mdee's amusement who echoed his statement by shouting "Never!" before she continued.
Rotimi's moment sent fans wild and while many were focused on complimenting the singer's beauty, others were amazed by her lover's Swahili moment.
Read Also:I've cried for hours - Vanessa Mdee opens up on break up with Jux
The 31-year old youth activist went on to added that she has finally gotten the time to do what she loves doing the most.
"Honestly in have been in the music industry for 13 years I have never taken a break, So I finally found some time for me, to do what Vee likes, to do what Vee wants to do, to chill, I found Love, beautiful Love and I'm so happy, I'm enjoying my life. So I just wanna take time to enjoy life.," she said.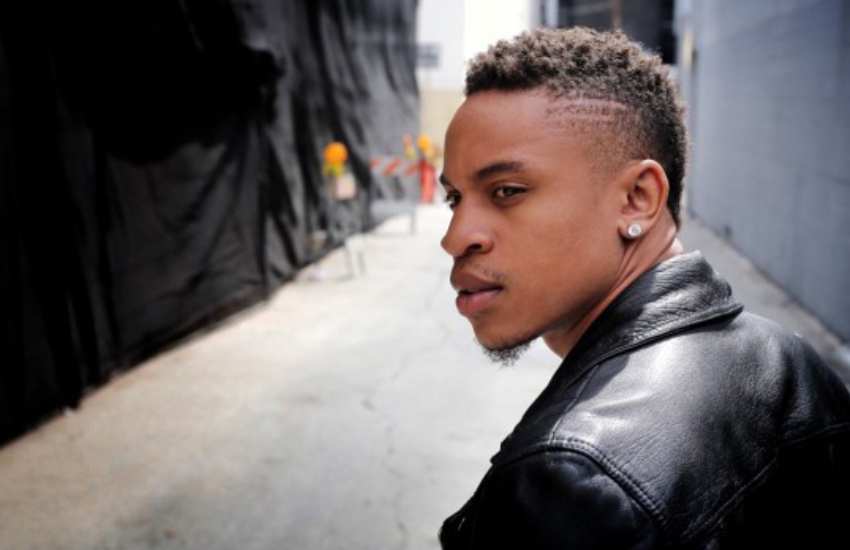 The Kisela hitmaker also announced that she has been working on a podcast and assured fans that season two will be much better than season one.
"I now have time to work on my podcast and thank you so much for supporting my season one. Season two is going to be even greater, I'm going to answer all your questions because there has been a lot of concerns, when is your next song coming out, all that is gonna be answered. I wanna thank you for your love and continued support," she added.
She further urged everyone to use this time specifically to realign and reconnect with God.
"I just wanna advise you too to find time for yourself, realign yourself, pray, reconnect with God and take care of your family and your loved ones," she said.
Mdee parted ways with fellow Tanzania musician Juma Jux after dating for quite a long period.
Jux moved on immediately with a Caucasian beauty only identified as Nayika. Unlike Mdee, Jux has been publicizing his new flame by sharing photos of every moment he spends with his new bae.
Read Also:What happened? Why Vanessa Mdee is not happy with Lion King
Mdee played it low till when she was spotted with Rotimi and on being interviewed she confessed of being love partners.
"Nipo Miami ndio na mpenzi wangu, sio siri kwamba tuna mahusiano, it's not a secret. But we would like to keep our relationship private. We love and respect each other so much and wanna keep building," she said.
In an interview with Millard Ayo, Mdee revealed that it took her two days to settle on the star as her soulmate.
"It took me two days…I said, 'This is my husband, I'm in love with him. I love him'," said Mdee.
Last year in December, the pair made a trip to Mdee's home town, a move that left their fans super excited and curious as to whether the trip was Rotimi's introduction to her family.