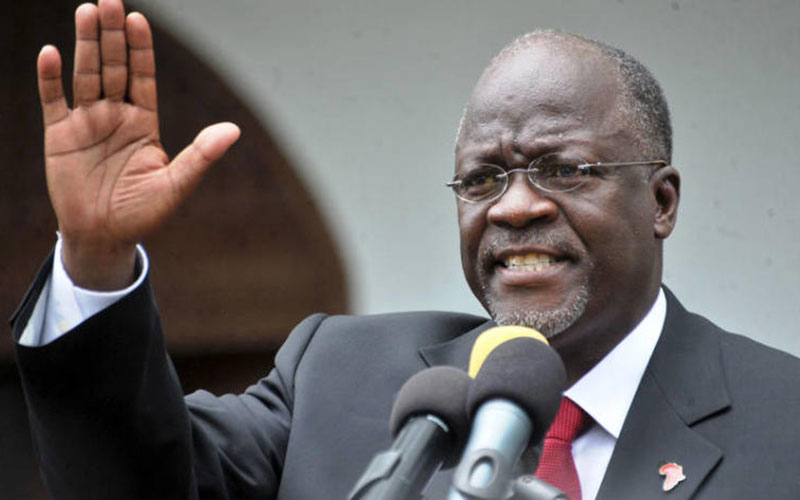 On March 22, Tanzania President John Magufuli announced that places of worship would not be closed in light of the covid-19 outbreak. Speaking at a church, Magufuli urged Tanzanians not to be afraid of going to places of worship, claiming that the coronavirus cannot survive there.
"These Holy places are where God is. My fellow Tanzanians, let us not be afraid of going to praise Him. Corona cannot survive in the body of Christ, it will burn. That is exactly why I did not panic while taking the Holy Communion," he said amidst cheers from the congregation.
Magufuli's comments were criticized by Opposition leader Zitto Kabwe, "Let's not argue with science," he wrote on Twitter.
Magufuli's sentiments could prove detriimental to unsuspecting Tanzanians, given that churches have been highlighted as potential covid-19 hotspots.
READ ALSO: No holy water as churches prepare for coronavirus
Churches at the epicentre of breakout
Speaking on South Africa's national broadcaster SABC on 25 March, the country's health minister said that a church in Free State province was becoming an epicentre of Covid-19 cases.
"At least 50 new cases have been registered from a church in the Free State," Dr Zweli Mkhize said.
Confirmed Covid-19 cases in South Africa now stand at 709, having risen from 554 on March 24.
South Korea, which at one point had the largest number of confirmed Covid-19 cases outside China blamed a majority of the cases on the Shincheonji Church of Jesus. About 60% of the country's cases were members of the church. Members of the church widely viewed as a sect are believed to have infected each other before travelling around the country.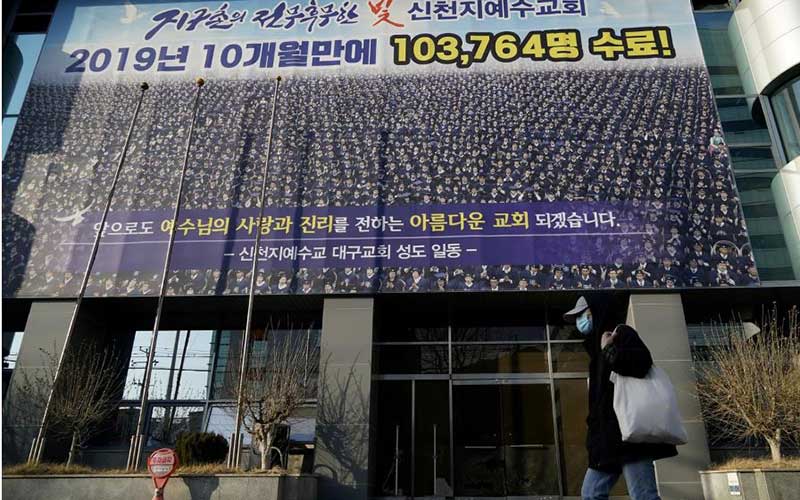 READ ALSO: Murder probe sought for South Korea sect at center of coronavirus outbreak
After being accused of keeping members' names secret hence hindering tracking down of infected persons, the government sought to have leaders of the Christian sect charged with for murder. Consequently, the church's leader Lee Man-hee apologised for their role in the spread of the disease.
Ignorant church-goers
In Kenya, a significant number of worshippers showed blatant disregard of the government's directive banning all public gatherings by going to places of worship on Sunday, March 22.  In Mombasa, police stopped a service at the Jesus Celebration Centre (JCC) after the church failed to adhere to personal hygiene and social distancing directives.
In Kirinyaga County, there was drama after police stormed Kibirigwi Deliverance Church and ordered church members out. Police in Nairobi had to lob teargas at worshipers who wanted to access St Bakhita Imara Daima Catholic Church for mass.
READ ALSO: Coronavirus- Pope walks the empty streets in Italy with 'old left to die'
Speaking afterwards, the worshippers condemned the police, saying that God is more powerful than coronavirus.
"We started well because we believe God is superior to science before the police came in and started chasing us away," Christine Kambua said. Erick Beruru said there is nothing including coronavirus that can touch them provided they know Jesus.
'Hypocrites'
In a social media post, former news anchor Janet Mbugua was among Kenyans who castigated the worshippers, referring to them as 'hypocrites.'
"I'm sorry but Christians claiming they have to physically go to church and those welcoming 'their flock' amid all the warnings and directives, are hypocrites. Check yourself.
"Read The Word because I'm pretty sure God speaks about wisdom, honour and obedience throughout. SMH (shaking my head)," part of her message read.