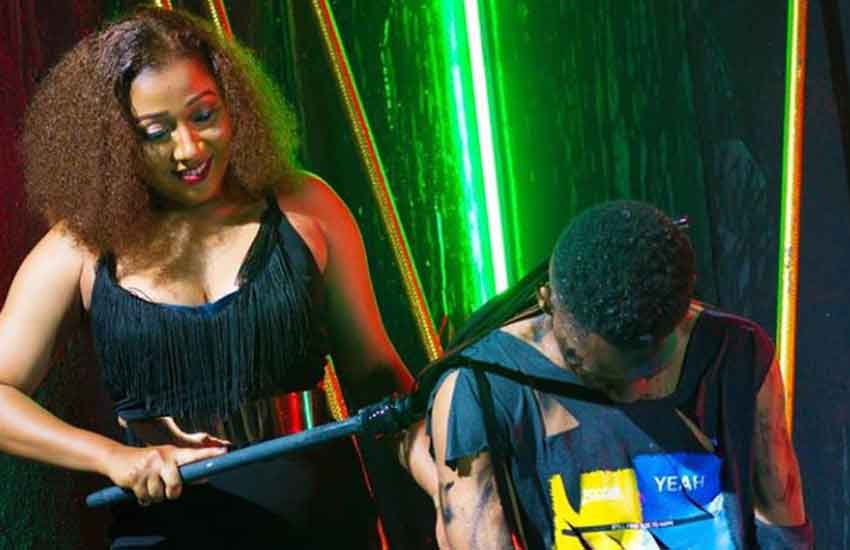 Tanzanian vixen Sandra Khan alias Binti Kiziwi courtesy of her work with singer Z Anto has spoken out against shortcuts in life.
Speaking to Global Publishers, Binti Kiziwi narrated that she fell into a snare weaved by her peers who revelled at the promise of youth and the allure of quick cash.
"First of all, najutia sana. Mara ya kwanza, sikujua athari zake. Nawashauri na nitaendelea kuwasihi vijana kwamba sio kitu cha kufanya wala cha kutumia," said the vixen.
Asked whether she was influenced by someone close, the sassy beauty who was 22 at the time of arrest, denied claims that her then-boyfriend was behind the smuggling racket.
"Sio boyfriend wala mtu wa karibu. Hamna mtu yeyote wa karibu ambaye alikuwa anajua," narrated Binti Kiziwi.
Read Also:Z-Anto releases song with 'Binti Kiziwi' vixen after her release from jail
She reiterated that she has learnt her lesson and is planning to pick up the pieces by trying a hand at entrepreneurship with an eye of reviving her stalled career.
"Kuna kitu ambacho nimefanya na Z Anto, ya uko mbele, taratibu. Nimejipanga kuwa mjasiriamali. Watu wajiandae kumwona Sandra mpya. Dunia imenifunza sana," added Binti Kiziwi.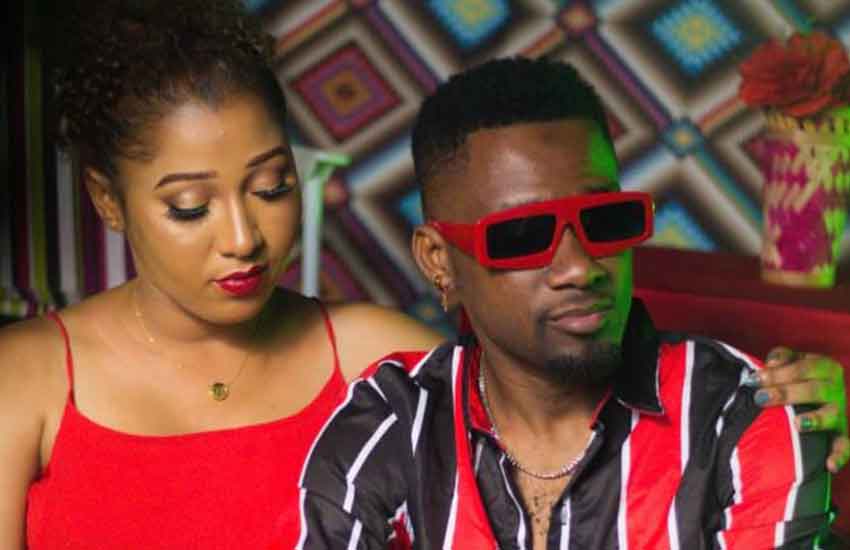 For starters, she pointed out that she was abreast with what was happening in Bongo courtesy of a radio station that inmates used to listen to every Sunday.
"Kule nilipokuwa familia yangu ilikuwa inanitumia tapes za nyimbo mbali mbali za Diamond. Diamond nilimwacha akiwa msanii tayari alafu kule tulikuwa na stesheni ya wafungwa kila Sunday tunasikiza.
"Kwa hio sisi watanzania tuliokuwa kule tulikuwa tunatuma barua unaomba 'nipigieni nyimbo hii'. Kwa hio tunapigiwa nyimbo zetu za zamani. Tulikuwa tunafarijika tukiskia nyimbo zetu,"she narrated.
Read Also:Binti Kiziwi vixen released from China jail after seven years
She pointed that that whilst she spent her sentence at a prison in China; five years in jail, two in remand - the experience behind bars was no different to one she would have had in a Tanzanian facility.
Freedom, she underscored, is a priceless gift hence the reason why despite having a right to have visitors, she waived hers.
"Sikutaka ndugu yangu yeyote anione katika yale matatizo. Ilikuwa ni maumivu Zaidi; sikutaka kuona mtu yeyote wa familia yangu."