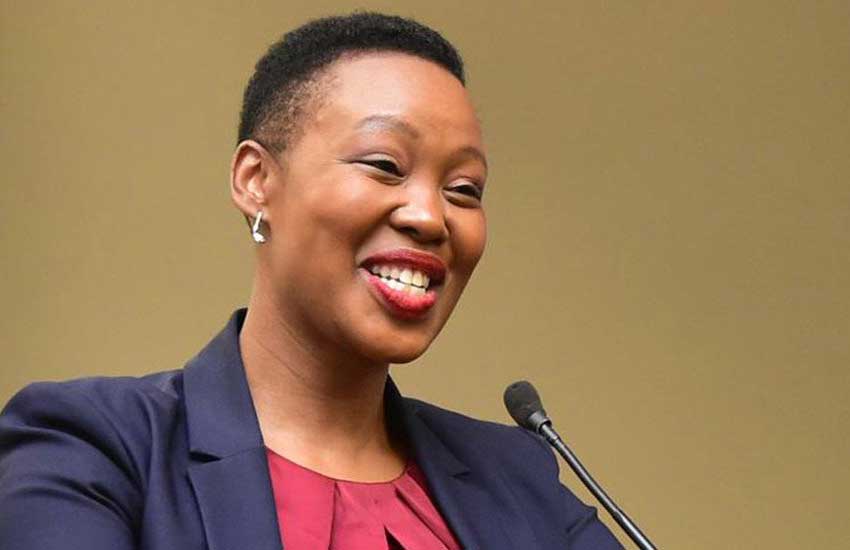 It's just the second month of 2020 but we already have the gaffe of the year…and it goes to South Africa's Communication Minister, Stella Ndabeni-Abrahams!
In an interview with eNCA on Wednesday, February 19, Ndabeni was not amused when she was questioned over claims she spent public funds to commemorate her wedding anniversary with husband Thato Abraham in Switzerland.
READ ALSO: Buhari's daughter sparks outrage over private use of presidential jet
"What do you think?" She fired back at the news anchor.
"I have said on this matter that I have never been to Switzerland, my husband has never been Switzerland. We went to Geneva and New York, to of course do the work that I'm expected to do!"
"It's a blatant lie," she continued, "And as a journalist please make your own investigation…"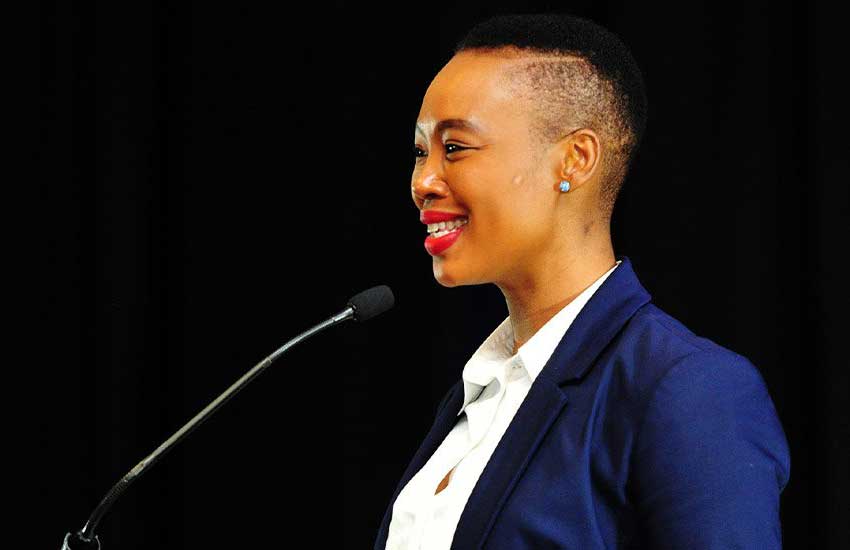 She went on to state that she believes that the media is out to get her with a smear campaign.
Well, it's public knowledge that Geneva is the second most popular city in Switzerland.
The trip reportedly took place in September 2019 first to France where she went on a shopping spree with her husband while being driven by a private chauffeur in a luxurious car.
READ ALSO: Nigerians react as Anthony Joshua gets ID card in record time
According to Government documents, the couple did, in fact, attend conferences in New York and Geneva but did not represent SA in an official capacity.
Following the interview, Twitter users started making a mockery of Ndabeni- Abrahams' apparent blunder immediately the video started circulating. Here are some of the reactions:
ANC comrades are bewitched, I guess Geneva is in Swaziland ???? pic.twitter.com/NMeyjOAuJ7 — Mbuyi_Pajero (@MbuyiPajero) February 19, 2020
I've never been to South Africa, I've only been to Johannesburg. — Afro_Beat_86 (@Afro_Beat_86) February 19, 2020
Let me check Geography again.. Cause the last time I checked Geneva is a city in Switzerland. Who's fooling who here? pic.twitter.com/gJZI1PV3XX — Cellular ? (@robzinterris) February 19, 2020
This is what happens when you keep on appointing and disappointing people in higher positions without checking their pituitary gland fluid levels inside their grasshopper brains (IQ) pic.twitter.com/5bNJRwQRNj — ?Aspire to inspire? (@Amo___B) February 19, 2020
Somebody please give her a world map as soon as possible before she say she was never in USA???? — Mafutha (@JamesT28251469) February 19, 2020
"I've never been to Switzerland.

My husband has never been to Switzerland.

We went to Geneva and New York..."

???????????????????????????? Woman spoke with such confidence. https://t.co/Z2EXNaNMgk — The Lone Ranger (@UnrulyAttorney) February 19, 2020