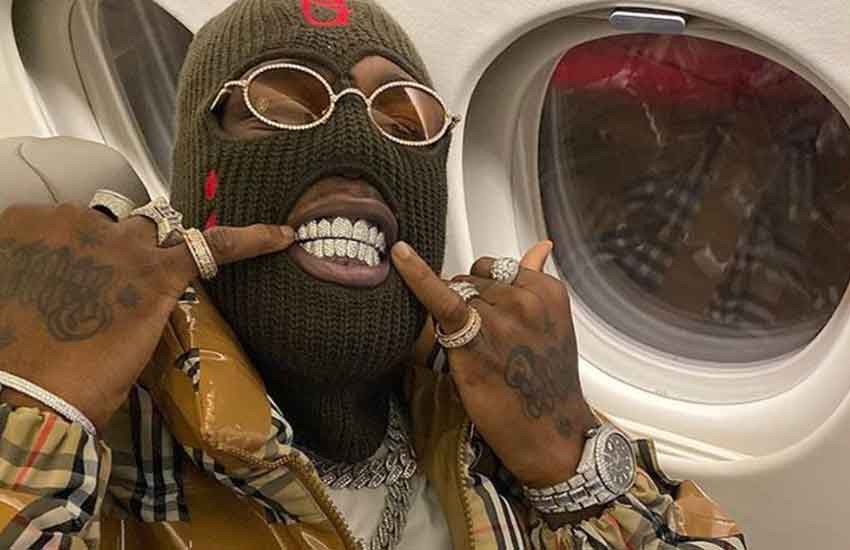 Nigerian artist Burna Boy is turning heads in the West African nation's showbiz circles after he declared himself the best artist since Afrobeat pioneer Fela Kuti.
"Fact! I always knew I was and I am the best. Everyone you think is the best knows I'm the best since Fela Kuti. But Timaya told me something a long time ago that made me not care about being the best. "The World can do without the Best" the world will still spin regardless," he ranted on February 12.
Read Also: Socialites, vixens in hotel hunt for Burna Boy
Pouring cold water on claims that he was shining on a beaten path courtesy of stars from bygone eras, Burna Boy declared that he was a self-made man artiste.
"Nobody paved shit for me. Everybody dey find them own. I bin out here, if you knew the way they made us look weak by begging and paying the western world to like us you will see that no table was set and I'm the one that brought you the Respect you currently enjoy," tweeted the Grammy-nominated act.
It did not end there, he went on to explain that he was not moved by pretentious admiration and that he will walk his talk, to his own drum beats.
"The same people that wish you the best to your face are the same people that hope and pray you fail so that they can feel better about themselves. That's just Life. That's why compliments mean nothing to me cuz hate, Jealousy and "it should have been me" are sugar-coated by them."
An unprecedented announcement flared with self- appreciation that bordered on braggadocio and punctuated with a kingly nonchalance that got many of his compatriots by surprise and awakened his debate on his 2020 Grammy loss to Afro-fusion heavy-weight, Angélique Kidjo.
Read Also: Hatchet buried? AKA defends Burna Boy after Grammy loss
Though mixed, the reactions painted a picture of how invaluable the African Giant singer is and his contribution to the Nigerian music industry.
Nigerians: This Burna boy is too proud

Burna boy: pic.twitter.com/mj13Phw8b0 — Aros (@Damii_aros) February 12, 2020
Wizkid spent almost 4 months in the US last year. Making good music with the powerhouses of Hollywood.

Davido also have been consistent matching records set by the likes of 2face, Psquare and D'banj.

Now we have Burna Boy(Van Dijk) " 2 season wonder" who thinks he is the Best! — Zoba (@Utdzoba) February 12, 2020
So #Burnaboy is really trying to tell me he's greater than this duo right here? pic.twitter.com/MdVlM6RPIp — It's ??? Princess! (@GiddieGal) February 13, 2020
I have never been a fan of your music @burnaboy and I see nothing wrong in you saying "you are the greatest" oga @burnaboy you are clearing speaking into existence but.. saying "nobody paved shit for you" is very very wrong! Appreciate the legends in your culture oga. #madass — KELVIN.NWOFOR (@KelvinNwofor) February 13, 2020
Nigerians criticizing @burnaboy cause he's confident about what he does,let another country just speak ill off him and see how these same Nigerians will bounce on them.

Anyways Burna you sef know the truth sha???? — Slim_berry???????? (@Meeiynalicious) February 13, 2020
Burnaboy trying to fit into wizkid shoes
#Wizkid
#Burnaboy pic.twitter.com/MXyGlqkQpw — Ril Rayyne (@RilRayyne) February 13, 2020
The truth is @burnaboy has made up for all the time you feel he was away from 2018-2020, he has been so consistent that in less than 2 years he got a Grammy nomination, for every event he performs at he has proper content to show for it, something we know nothing about here in ng https://t.co/UdH8pw1eVY — JERMAINE.MEDIA (@jj_okpe) February 13, 2020
Y'all should leave #Burnaboy alone. You can call it self agrandisement or affirmation. Why should he accept anyone is better than him? Some of you have such low self esteem,you can't stand someone hyping himself.He said what he said, take that to the bank!!! #TachaAfterTacha — Symply Hype (@HypeSymply) February 13, 2020
Wizkid fc & Davido fc looking at Burnaboy right now ???? ???? pic.twitter.com/bI7qlKHljv — Tweet of God (@IamTopsy4real) February 13, 2020
So @burnaboy should insist someone paved way for him by force when we all know niggah did it all by himself with no collabo abi some of Una dey mad ni ? — konibajebaby (@konibajebaby) February 13, 2020
Very happy Burna boy doesn't just say these things. He always backs up his talk with action.

He said he's an African Giant, y'all got mad and laughed at him but he's been making mad waves since then, even a whole ass Grammy nomination to back it up.

My guy na talk and do. — Pastor Ola ? (@Biisi96) February 13, 2020