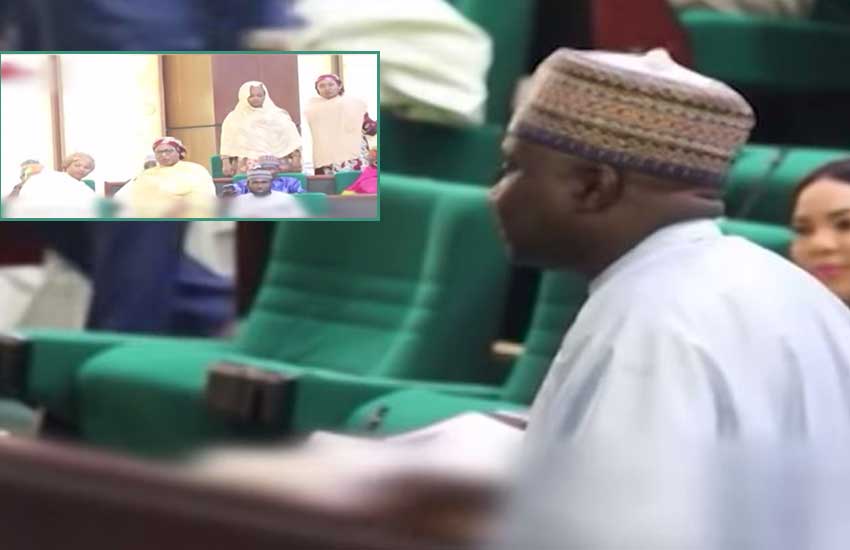 Nigerians on twitter are reacting to a video posted online of a Member of the House of Representatives who attended a parliamentary session with, not one, but four of his wives.
Alhassan Ado Doguwa, who was making a return to the parliament after winning a by-election in the Northern Kano State, boasted on the floor of the House of Representatives that he is a "powerful man both in the parliament and back at home."
Speaking after his swearing-in, he asked his four wives to stand up amidst cheering and applause from members present.
READ ALSO: Buhari's daughter sparks outrage over private use of presidential jet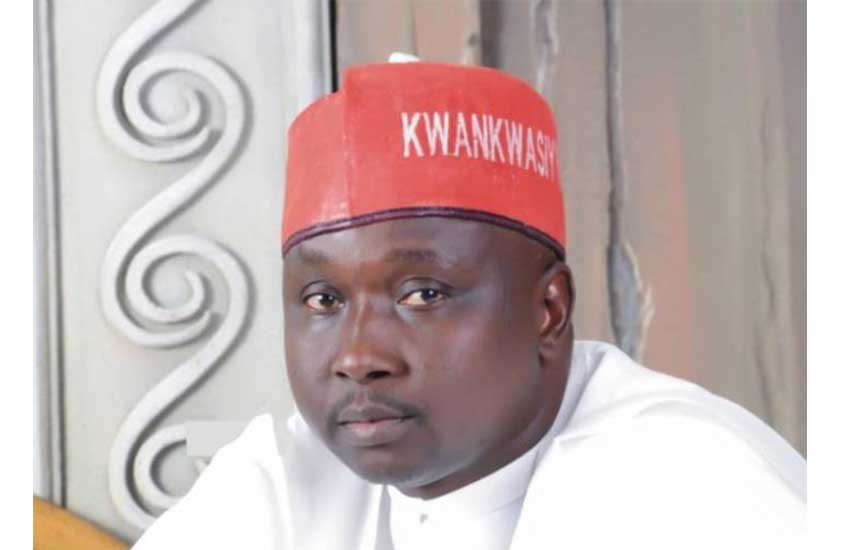 "Mr Speaker, these four wives you have seen have produced 27 kids for me, and I am still counting, I am still counting," the Nigerian lawmaker from Kano state added.
"And one other reason is to let you know," Mr Doguwa continued. "That when members call me a powerful man, I am not only powerful on the floor of the house, I am also powerful at home... because I deal with four wives."
Mr Doguwa ails from the Muslim-dominated north where polygamy is common.
The viral video elicited mixed reactions from Nigerians on twitter.
This is ridiculous. How on earth a sane man could do this.. — Aliyu Ibrahim (@Alinalali) January 30, 2020
Waste of legislative time — kalakuta Republic (@ahmadb530) January 31, 2020
God forbid bad thing he's not alive? Some his children will join Bokoharam.... This kind of Hon. Came to work for his 27 children and four wives not his constituency. How can this folk defend Nigerians from the executive? — Grace John? (@onyiforlife) January 31, 2020
Is that what he was voted to go and do. This is what governance has been reduced too.. Clowns.. — Night Owl (@Othman2k) January 30, 2020
???????????? hhhh and when is he going to stop counting 27 children ain't enough???????????????????? — LEEMAN????NEH (@leemancy9) January 30, 2020
In Singapore no matter how rich you are. You barely have more than 3kids (is agaist the law) and someone in a poor country like Nigeria is still counting after 27kids. We are still in 1960s anyway. ???????????? — jimgreen (@sixtus_jimgreen) January 31, 2020