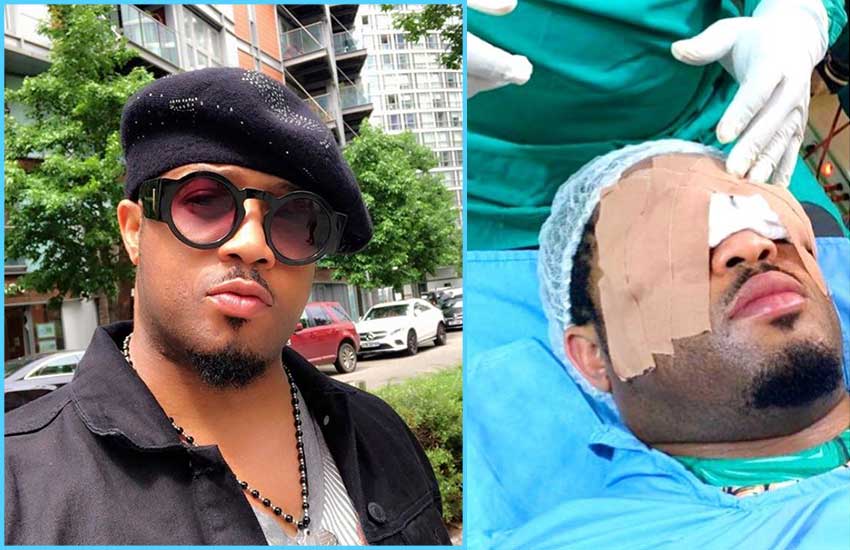 Nigerian actor Mike Ezuruonye is recuperating after undergoing successful eye surgery to remove growths that he said were as a result of exposure to harsh movie production lights.
Assuring his fans that he was ok, Ezuruonye stated on Instagram that the growths were on both eyes and was advised to go under the knife to rectify the condition. A decision, he noted, scared him stiff.
"Forgive being reluctant but just had to share," he stated. "Many don't know what we go through in the course of our work (film making). Had a growth encroaching the pupil of both eyes cos of overexposure to harsh movie production lights over the years. (Heard looking into your phone/computer for too long also puts one in Danger). Advised to get surgery done, I was scared".
Read Also: Six popular 'Afrosinema' stars you may not know are dead
Ezuruonye revealed that after the surgery was performed, his eyes were tightly shut for eight hours by doctors.
A move, the actor famed for his role in Unforgivable (2013), Palace Slave (2015) and Divorce Not Allowed (2018) made him appreciate the little things in life.
"After Surgery, for over 8 hrs, I was without sight as my eyes were demanded tightly closed, tightly shut by the Ophthalmologist team of doctors. These made me appreciate more the gift of sight God gave me. Gosh, that I can never ever take for granted. Scary experience. But God is always faithful," narrated the actor.
He, at the same time, cautioned the public against falling victim to fraudsters masquerading as his representatives taking advantage of his hospitalization to demand for money.
"Glad surgery was successful and I will be back real soon to my work and Passion. Thanks to my fans and true supporters. (Note please: Don't adhere to any impostor who would want to take advantage to defraud anyone of his or her money...Please, I am fine and healing) I love you all always. God bless".
Mike Ezuruonye's announcement comes days after another Nigerian singer-songwriter and guitarist Majekodunmi Fasheke, popularly known as Majek Fashek, reportedly left hospital after lengthy stays in UK and American hospitals.
Read Also: Nollywood actor kicks up storm, claims actresses are stealing undergarments for juju
According to Fashek's manager Omenka Uzoma-Day, the singer known for Send Down the Rain hit, was on a path to recovery.
"He is doing better now. He is out of the hospital but he is still undergoing therapy somewhere else in New York. He can walk, talk and respond to people. He is also moving around.
"His son, Randy, is with him at the moment and he is doing a great job. I am here in Nigeria to make some arrangements and concentrate on other things but Randy gives me constant updates," said Uzoma-Day.
Related Topics