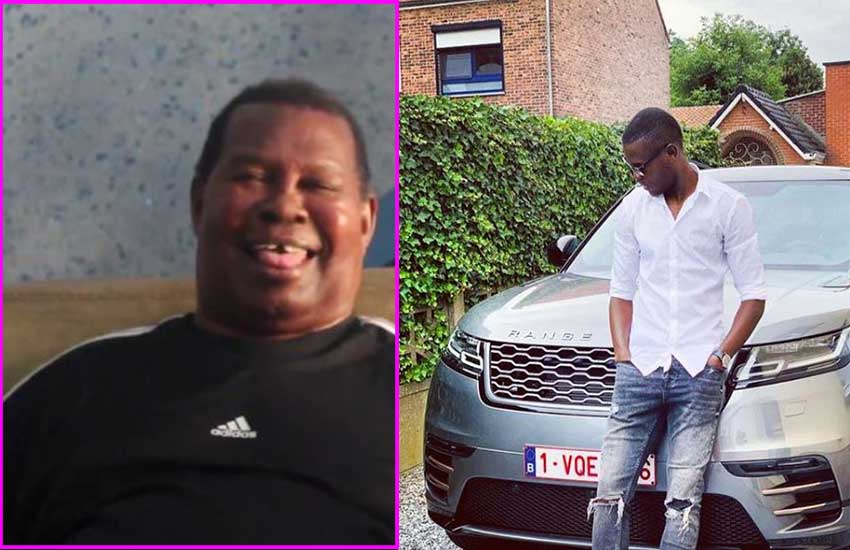 The father of high flying footballer Mbwana Samatta has opened up on the build-up to the star's 2019 wedding in Kijichi, Dar es Salaam, Tanzania.
Speaking to Bongo 5, Mzee Ally Samatta Pazi revealed that he reigned on his son not to be in a hurry to wed before getting a footing in Europe.
Pazi narrated that Samatta had first divulged to him his intentions to settle down when he signed for Lubumbashi based football club TP Mazembe after being spotted at Simba FC.
A move, he narrated, jolted him to advise the 27-year-old striker to lay his heart's desires aside as he was at his career's infancy with the glory of top-flight football in sight.
"Wajua alipokwenda kule Congo alikuwa ameniambia kwamba anataka kuoa. Nikamwambia 'hakuna kuoa mpaka umekwenda ulaya," said Pazi.
When Samatta finally inked a mouth-watering deal with Belgian side Genk - with his demands met, he gave him the go-ahead.
"Alikubali ata kama alikuwa ananung'unika. Sasa atajionea mafanikio mwenyewe. Yeye alisikia la mkuu, guu kaupigisha juu. Masharti yetu ya dini ya kiislamu, mtu akitaka kuoa; muozeshe wakati huo huo," he added.
Read Also: Diamond Platnumz's plea following Mbwana Samatta's historic Aston Villa move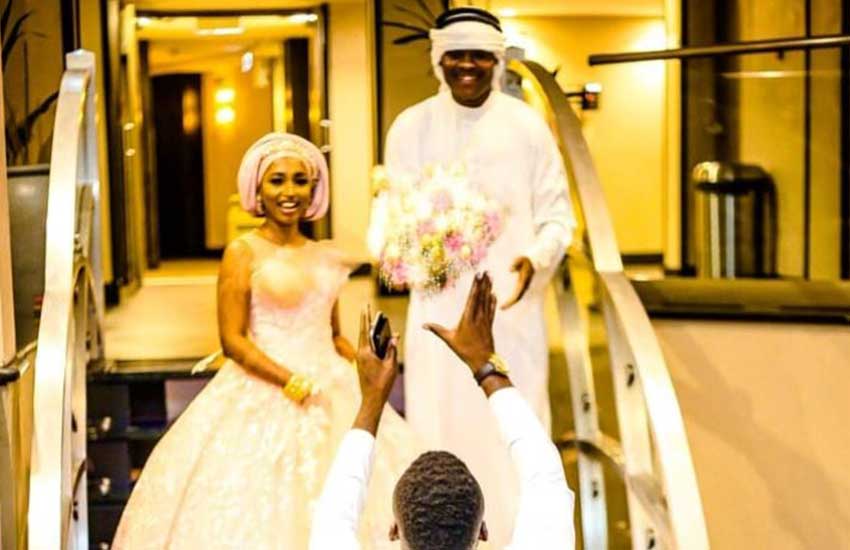 The proposal and wedding was conducted in accordance with Islamic traditions.
"Aliniambia nataka kuoa nikaenda kwa familia ya Mzee Mgange nikawaambia kijana wangu amekaa muda mrefu na dada yenu ni rafikiye. Alikuwa naye toka akiwa TP Mazembe na keshapata nae watoto wawili; Abdul Karim na Ishmin.
"Mgange akasema 'ruhusa tu aje kuoa'. Kweli tukaenda kuoa. Hakuna mtu alikuwa anajua ila familia yangu na ya Mgange. Jioni ile ilipofika kwamba Mbwana anajiandaa kuoa, simu zikasambaa. Pahali pa kufanya watu mia mbili wakaja watu zaidi ya elfu moja," he said.
He reiterated that his son's patience as he chased his dream, propelled by unmatched self-drive, is what every parent hopes for.
"Yale ambayo nilikuwa namwelekeza kijana huyu alikuwa anayafanya. Nidhamu yote ya mpira, kutoshiriki mambo ya anasa, kufanya mazoezi kwa bidi kama alivyokuwa akifanya akiwa Simba miezi sita mpaka TP Mazembe wakamwona. Kweli, nikaona anafanya kile nilichomwambia. Akija huku unaona anasubiri muda wa mazoezi tu. Vijana wenzake walikuwa wanamshawishi waende wakatembee huku na huku yeye alikuwa anakataa," noted Pazi.
Read Also: Actor brings parents to tears after surprising them with a house
Born in 1992, the Taifa Stars captain wedded Neima Mgange in an exclusive star-studded event on October 10, 2019.
A highly anticipated event that got the nation talking, according to the Citizen, second only to his deal with English professional football club, Aston Villa.
According to Goal.com, he inked the deal reported to be worth £10 million on Monday, January 20, and with it, became the first player Tanzania to don a Premier League jersey.
"To the fans of Genk, I am holding back the tears as I am writing this. You guys made my life a fairy tale. You encouraged me, you cheered me on, and you even sang my name. I will miss you," he posted on Instagram.