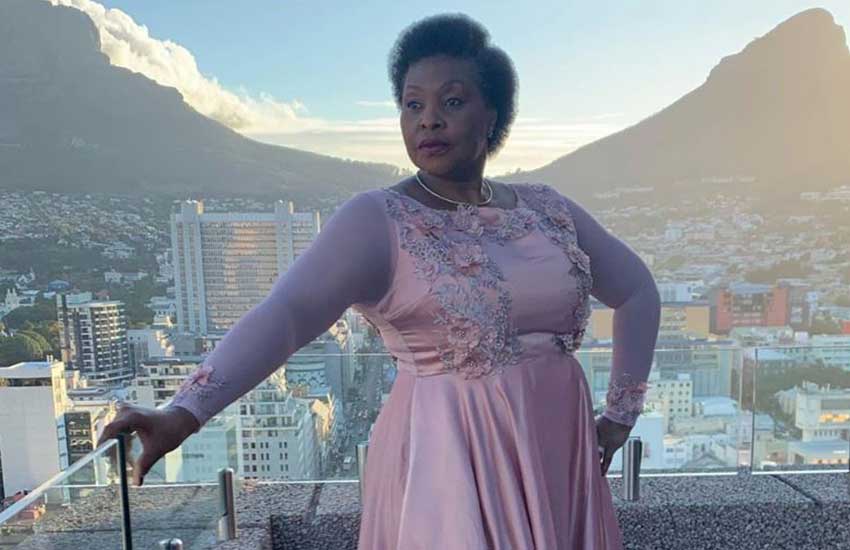 Yvonne Chaka Chaka's promoters have filed a case at Kampala Central Police Station over the disappearance of the singer's valuables during her deportation on December 31, 2019.
According to Abtex Promotions spokesperson Aloysious Matovu Kizza, Chaka Chaka's belongings including a laptop vanished soon after they were bundled into a van.
A van, Kizza claimed belonged to security agencies that swooped in on the 'Princess of Africa' as she readied herself for the highly anticipated Buganda Kingdom's annual Enkuuka festival at Mengo palace.
Kizza, however, noted that according to the police, a chauffeur who was hired to whisk the singer to the airport from her hotel after she refused to board the van, had a case to answer.
"There is still confusion on who exactly stole the laptop. While we understand that Yvonne's belongings were bundled into a white van owned by security agents, police have told us if anything was lost, it should be the private driver Najib Sula, hired by the hotel to chauffeur the singer to the airport, to answer," Kizza was quoted by the Daily Monitor.
Read Also: Singer Yvonne Chaka Chaka denies being deported from Uganda
A moment of anxiety the outlet highlighted was captured by the 54-year-old South African icon famed for her Umqombothi, I'm Burning Up and Thank You Mr Dj hits among others.
"I refused to board their van and told them I was not a criminal. They offered an air ticket and I insisted on paying it myself because I didn't want to look as if I had committed a crime. I am just angry, angry, very angry," said Chaka Chaka.
Fallout
It added that on January 3, 2020, Chaka Chaka sent out a mail invite to the promoters to South Africa for a meeting following her botched entry into the country.
The meeting, according to Kizza, is for deliberation on the way forward following the deportation that Chaka Chaka reportedly confided to another promoter- Andrew Mukasa of Bajjo Promotions - as 'embarrassing and heart-breaking.'
"I am inviting Matovu Aloysius Kizza and Abbey Musinguzi. We will be engaging in a series of meetings. I will be responsible for their accommodation and welfare for the four days they be here for this first meeting," Chaka Chaka's email read in part.
Deportation
According to the police, the singer did not possess the correct documentation to be and perform in Uganda.
"The singer has been barred from performing any income-generating activity within the country including musical concepts and musical entertainment. This was essentially done by our officials to help maintain the integrity and immigration rules to all visitors to our country," said the police spokesperson.
Read Also: 'Princess of Africa' Yvonne Chaka Chaka in tears after visit to Vihiga County
A position she disputed: "If I was deported would they buy me a business class ticket? No, they just put you on the plane. So now you know…
"I took a decision not to appear this evening at Enkuuka Y'Omwaka because there were too many things I could not understand or explain. If somebody were to explain to me I would have understood. But not deported, not arrested, not captured but everything is fine, everything is in order. I know my country is worried, my people are worried, my husband is worried, everybody is worried but I am fine."