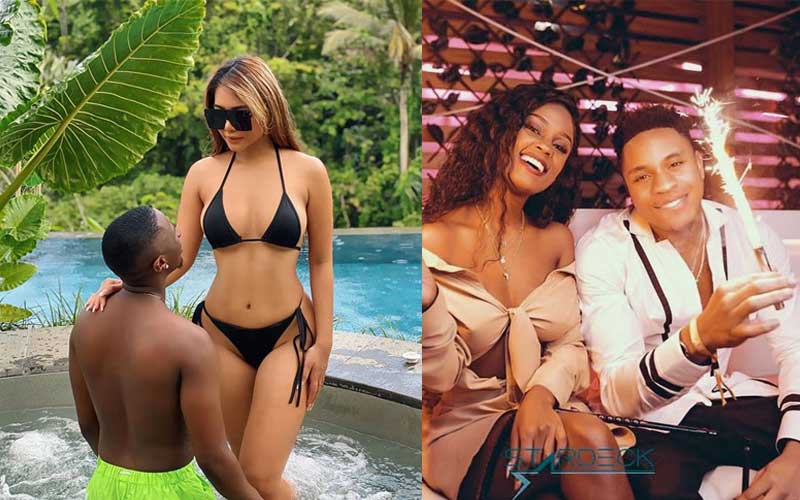 Tanzanian singer Juma Mussa aka Juma Jux has come out to refute claims he has split with his girlfriend, Nayika Thongom and that he is avoiding his ex-girlfriend Vanessa Mdee.
Word on the street had it that the Utaniua crooner flew out of Tanzania after learning that Vanessa Mdee was coming back to the country accompanied by her boyfriend Olurotimi Akinosho aka Rotimi.
Speaking during an interview with Global Publishers, Jux explained that he is equally surprised by the rumours, adding that December being holiday season, he resolved to fly out for a vacation in Malaysia.
"Sijamkimbia Vanessa eti kwa sababu amekuja na mpenzi wake. Nilikuwa na ratiba zangu za kwenda Malaysia kwa ajili ya 'kuspendi' kidogo, unajua ulikuwa mwisho wa mwaka, sasa kila mtu ana dizaini ya maisha yake.
"Mimi huwa natoka kwenda sehemu yoyote ambayo najisikia kwenda. Ilibidi niende, sasa nashangaa kuona maneno mitandaoni kuwa nilimkimbia. Hilo si kweli, siku ambayo walikuja iligongana na siku ambayo mimi nilikuwa nimeondoka Bongo," said Jux.
It is said that Rotimi had accompanied Vanessa to her hometown ahead of her New Year's Eve performance at the Velisas concert held at Kawe Beach, Tanzania.  
"Had to come to Tanzania to start the decade off right with my baby. They call me shemeji outchea," said the Power actor.  
Documenting the day, Vanessa Mdee also posted a picture with Rotimi on her Instagram with the caption, "closing this epic decade in style with my baby @Rotimi. Ni mara yake ya kwanza kabisa kuja Tanzania."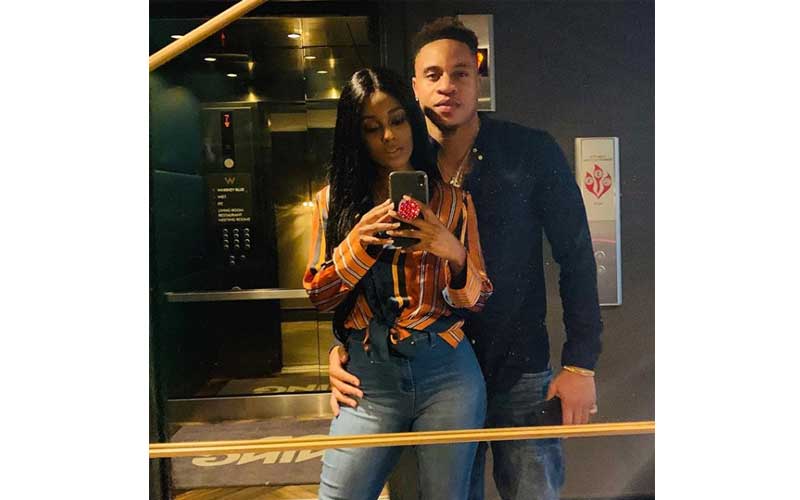 Breaking up with Nayika
Speaking on his relationship with Nayika, Jux confirmed that they are still together. He added that they even went on holiday together, pointing out that a lot of false information is being spread on social media.
"Pia walikuwa wanasema nimeachana na mpenzi wangu Nayika, si kweli, sijaachana naye na nilikuwa naye huko, lakini ndiyo hivyo maneno ya mtandaoni huwa nayaangalia na kuachana nayo," he continued.
Jux and Nayika started dating early 2019 almost immediately after his split from long term girlfriend and musical counterpart Mdee.
The break up however took a toll and Vanessa admitted to crying for hours, starving  herself and even canceling shows to be alone.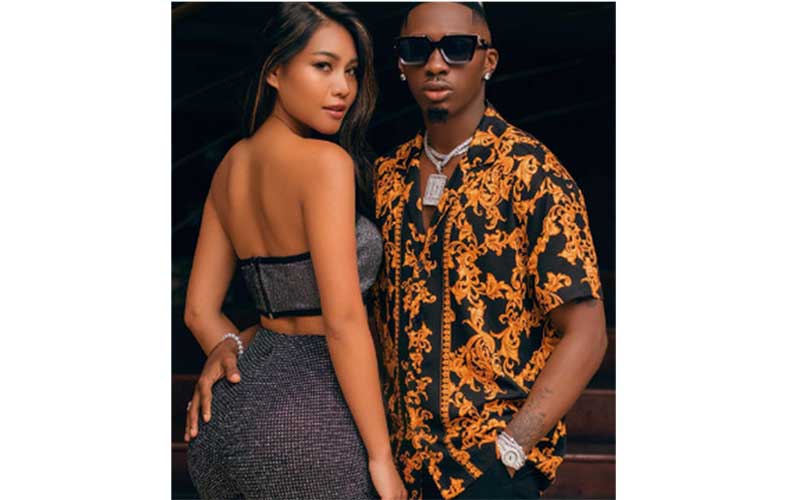 "Every day I tell you about how strong I am. Today I'll tell you about how defeated I feel. I've cried for hours, I've had nothing to eat (and I love food and there's plenty available in my house). I've canceled every meeting. I've sat in darkness curtains shut...
"I still feel alone and like s***. This is not a cry for attention, this is for you to understand we all go through it. No shame. You're allowed to feel everything and be affected by it too... give yourself an allowance.
"Tomorrow I am going to be back on my b**** and this will just be a low. Life is filled with highs and lows, sorry if I ever made you feel like I didn't have these moments and that pressured you into believing that your life wasn't 'perfect'. You're extraordinary.
"Discomfort is needed for growth. You are loved. Remember that. Happy weekend honey," wrote Mdee.
 The singer has found love again with Rotimi and judging from their online chemistry, are head over heels for each other.