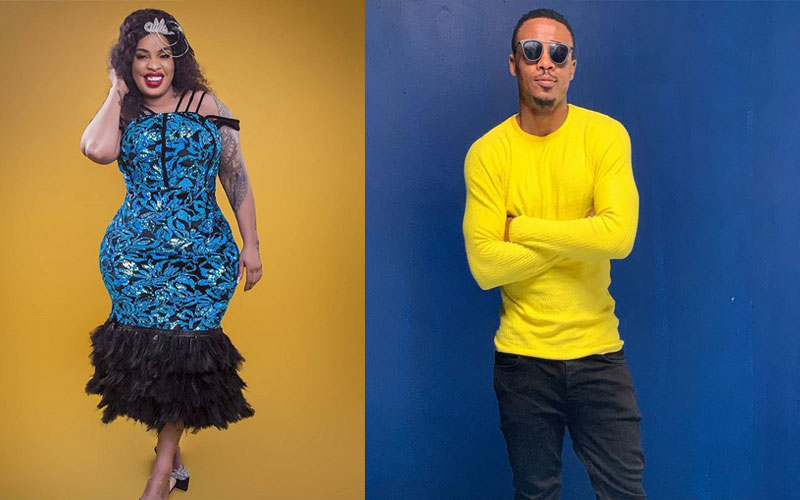 Tanzanian singer-songwriter Ali Saleh Kiba has responded to Kenyan Socialite Lucy Achieng Okoth alias Bridget Achieng who recently claimed that she was in a romantic relationship with Kiba for about a year.
In an interview, Kiba dismissed a question on the alleged relationship, adding that it is not the first time women have claimed to have dated him.
"Mimi nalipokea tu kama fan na sio yeye pekee kuna wengi wamechora tattoo na nishaionaga zamani hio tattoo," he said.
Achieng had claimed that she dated the Bongo star before calling it quits after discovering that they were dancing to different life beats.
She narrated that, as long as she lives, their romance will always be on her mind.
"This is my past I can't do anything about it. I cannot belittle him; we had different paths. Ana uswahili, ni mstaarabu, mimi nina mambo zangu naenda mbio mbio - mimi ni wa Nairobi. Nikaona sitoweza. It was good, we are still friends," she said.
Recently, the Mwana hitmaker stormed out of an interview after a question on his marriage popped up. A visibly irritated Alikiba said that critics should let his wife be.
"Mke wa nani? Sasa mke wa kwangu wewe anakuhusu nini? Mke wangu achana naye. Huyo ni wangu mimi nimeoa, achana naye. Kama hayawahusu, hayawahusu. That's it," he responded before walking out.
For the longest time, word has been going round that his marriage to Kenyan beauty Amina Khalef is on the rocks after just two years of marriage.
Alikiba and Amina married in April 2018 in two lavish ceremonies held in Mombasa and Dar es Salaam. The two welcomed their first child and Alikiba's fourth in September.