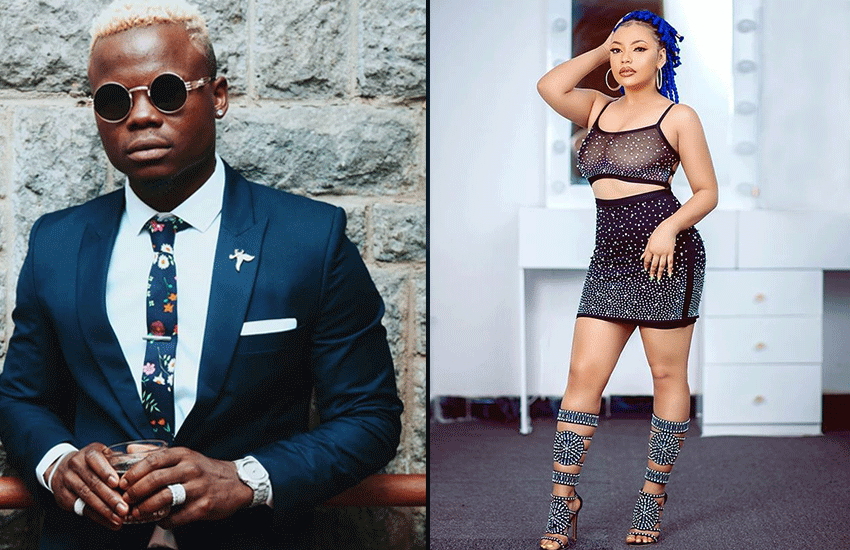 Tanzanian socialite Official Lynn famed for her over the top moves says singer Harmonize is among stars who pushed her to music after years of work as a vixen.
Speaking to Bongo5, Lynn explained that she featured on dozens of music videos and through interactions with different artists, they acknowledged that she was musically talented.
"Switching from being a video vixen to a musician wasn't a difficult decision because I love music even from when I was a child. I love doing what I love so yeah. People that surround me told me I could sing because they have heard me sing before and they liked it so yeah," said Lynn.
Lynn, in particular, noted that Harmonize tipped her as the next big thing to emerge out of the ever-evolving Bongo industry.
"Kama Harmonize ashaniambia Lynn utakuja kuwa mkubwa sana," she said.
Hate being a video vixen?
She denied claims that her switch was drastic and as a result of dwindling fortunes.
"No, I love music, being a video vixen still involves music so no I don't hate it. It's a matter of doing what you love first plus you know music has a lot of money so I can't just be as a video vixen.
"You know the job of a video vixen is not a progressive. Well, it could but, many other beautiful women will come so yeah," she continued.
Drama
Whilst her mind is made up on her career path, the curvaceous beauty is no stranger to controversy. She a while back ignited an 'Insta war' with ex Diamond Platnumz and Kenyan girlfriend Tanasha Donna.
This is after she shared a photo with a background of Platnumz's bedroom, just hours after Donna posted an image of herself with a strikingly, similar background.
The grapevine at the time had it that Diamond had allegedly cheated on the NRG Radio presenter with the vixen.
To add salt to injury, Official Lynn posted a picture of herself with the caption, "#lyynSIMBA #LYYNJINI #SIMBAJIKE #BOSSLYYN #LYYNKIPINI."
Given that Diamond uses Simba as his stage name, for her to call herself Simba Jike amid the cheating allegations, the post raised eyebrows.
Diamond Platnumz, however, settled the score after he shared a series of WhatsApp screenshots claiming they were of Lynn trying to finesse her way into his life.