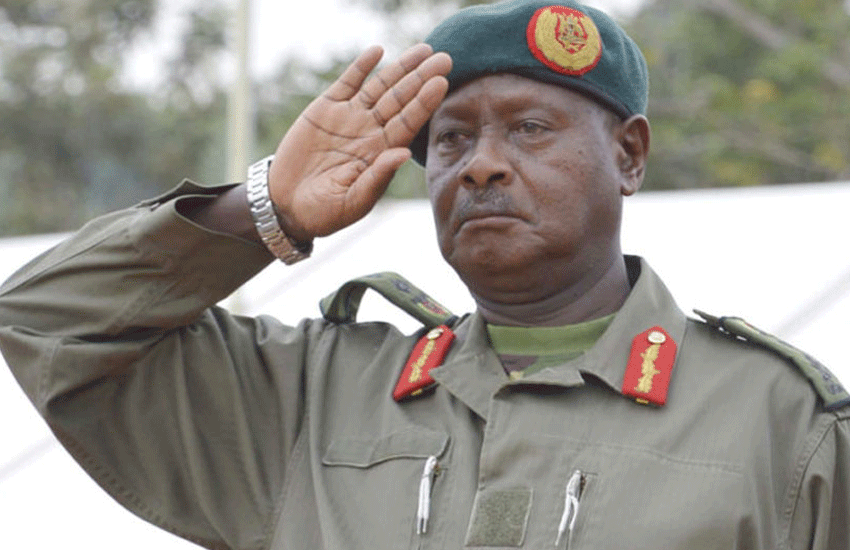 Ugandan government agencies should recruit staff based on integrity and not academic qualifications, this is according to President Yoweri Kaguta Museveni.
Speaking at Kololo Airstrip after his march against corruption in Kampala, President Museveni highlighted that integrity was paramount for government institutions to eradicate the vice.
Museveni watered-down emphasis on academic qualifications during recruitment save for the judiciary, army and civil service, where, the head of state said, papers were necessary.
"Do not recruit people based on papers but look for integrity; that is common in URA, IGG and State House anti-corruption unit. Maybe in judiciary, army and civil service. Those we need the papers," said Museveni.
Never stolen public funds
Explaining that the fight against corruption was dear to his presidency, Museveni urged those in authority to work hard and not reap where they did not sow.
The Ugandan President noted that the wealth he has personally accumulated over the years was as a result of his hard work.
"People are parasites because they feed on what they have not worked for. They should know that corruption is a spiritual problem. The deputy speaker has just challenged you that let he who has never stolen throw the first stone. I will throw the first stone, I have never stolen and I am rich," he added.
Deliberate weight loss
It did not end there.
According to the 75-year-old leader, obesity was a sign of corruption and had resolved to lose weight.
"I have decided to cut weight. I was 106kgs, now I am, now, 76kgs. I think obesity is also a sign of corruption. I am not tired at all.
"I have, however, deliberately lost weight by shedding off that fat that I had allowed to accumulate on my body frame because the doctors had not explained to us clearly the mistake of not fighting fat," said President Museveni.