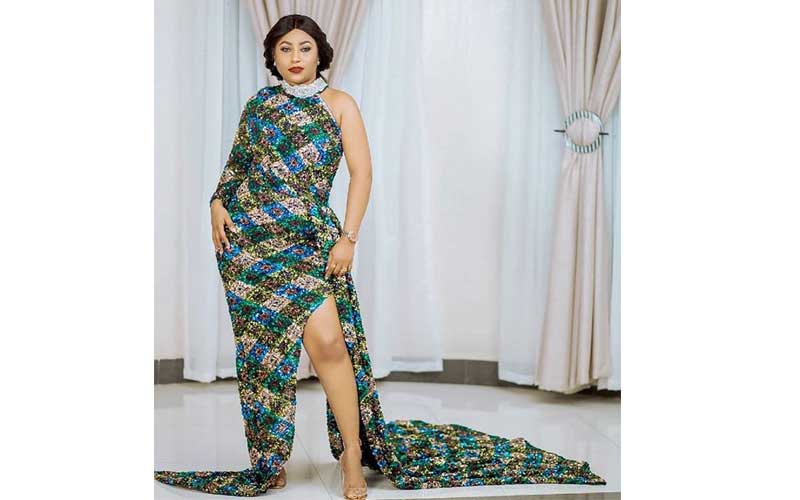 Diamond Platnumz's sister Esma Platnumz has confirmed earlier reports that she lost a pregnancy.
Reports that Esma lost her unborn baby emerged after fans noticed that she was conspicuously missing at her friend Aunty Ezekiel's birthday party. Esma's other friend Juma Lokole mentioned that she had been admitted in hospital, sparking reports she suffered a miscarriage.
Speaking to Wasafi TV, Ms Esma said that she missed her Ezekiel's birthday party because she was in hospital and had experienced a miscarriage.
"Nilikuwa na mimba siku ile Aunty Ezekiel ana birthday yake. Mimi nilikuwa hospitali kama Juma alivyosema, ndio hivo mimba yangu iliharibika ndio maana hukutuona pale kwa birthday ya Aunty," she said.
She also revealed that she had reconciled with her ex-husband and they have been together for some time now.
According to Esma, they both decided to forget the past and be together for the sake of their kids.
"Mimi na Petit tumerudiana imekuwa muda kidogo lakini wote tulikuwa katika mahusiano, yeye kwa yake mimi kwa yangu. Tuseme labda kitu kikubwa ni watoto ambao wameturudisha. Tahiya alikuwa ni mtu wakwanza yaani alikuwa anampenda Petit, Taraji naye pia hivo.
"Hata nikijaribu kuwaweka mbali lakini watoto utakuta wamempigia simu. Kuna wakati labda Petit amaemchukua Tahiya akampeleka shopping ukimuuliza hivi vitu kakununulia nani kuna wakati anaficha lakini kuna wakati anasema uncle Petit ndio kaniletea. Ilifika tu tukaona kila mtu awache mahusiano yake turuadiane," she said.
Esma was on the spotlight a few months ago after she revealed that together with her mother, they call the shots when it comes to Diamond's love life.
 According to her, any woman who wants to be romantically involved with her brother ought to be ready to abide by the Platnumz family 'rules'.
She disclosed that if any of the singer's lover did not abide by their rules, she and Mama Dangote always plot and ensures she sees the door.