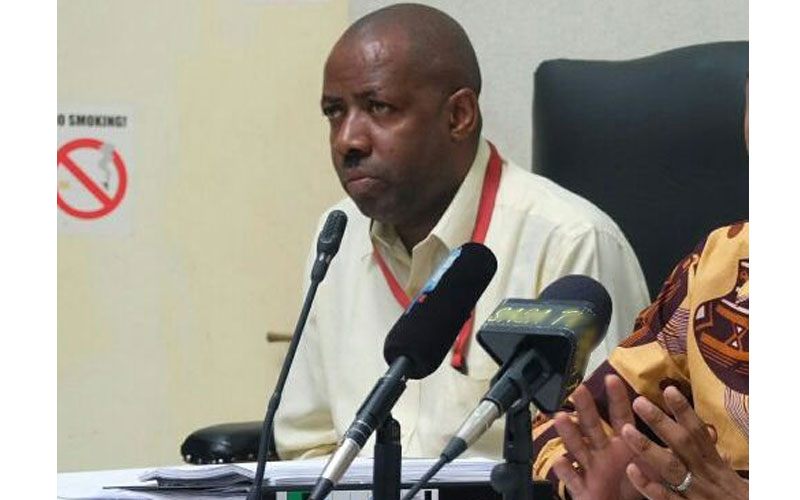 A lecturer at the National Institute of Transport (NIT) in Dar es Salaam Tanzania charged with soliciting sexual favors from students a few months ago has been convicted.
Samson Mahimbo was order to pay a cash bail of Sh5 million or risk a jail term of up to three years.
According to the Chief Resident Magistrate, Huruma Shaidi, cases of lecturers asking for sexual favors from their students in exchange for good grades has been rampant in the country and the only way to stop the embarrassing act is to bring the culprits to book.
The accused is said to have reached an agreement with the Directorate of Public Prosecutions in Tanzania after acknowledging his mistake and pleading for leniency.
Huruma added that the crime the accused had committed was shameful especially in his position, saying that he should act as a mentor and not a predator prying on young, innocent school children.
In his defiance, the 69-year-old through his defense attorney Claudia Msando argued that because of his advanced age, he had started developing lifestyle diseases.
The lecturer also pleaded saying that he is at his retirement age and is the sole bread winner in his family.
Arrest
Samson was arrested and arraigned at the Kisutu magistrate's court in Dar es Salaam three months ago after he was accused of demanding for sex in exchange of grades.
While reading out the charges, a lawyer representing Tanzania's anti-corruption agency, Taasisi ya Kuzuia na Kupambana na Rushwa (Takukuru) said that the lecturer committed the offence on August 14, 2019.
The prosecution alleges that Mahimbo committed the crime in a hotel room within the Mwenge area, Dar es Salaam.
The lawyer further claimed that the accused misused his authority, soliciting for sex from the student while promising to help her pass exams.