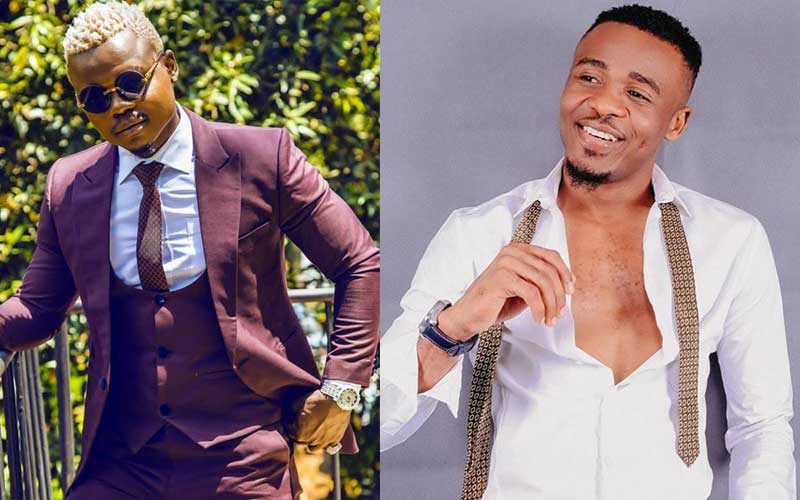 Tanzanian singer-cum footballer Ali Kiba has finally opened up about Harmonize's follow on Instagram and why he did not follow back.
Speaking to Times FM, the Seduce Me hitmaker revealed that he actually did not notice when Harmonize followed him on the social media platform.
"Mimi niliambiwa na watu kwamba Harmonize amenifollow. Kuna watu wengi wamenifollow so ni vizuri kama pia yeye amenifollow," he said.
In the same interview, Kiba commented on a viral video clip from a funeral where he is seen walking out moments after Harmonize showed up.
According to Kiba, Harmonize came to the funeral a bit late and he had already decided to leave because he was there for a while.
"Kwenye ile siku ya msiba, tunaondoka, tumekuja pale kwa muda mrefu, yeye alikuja late akatukuta tunanyanyuka. So kunyanyuka, tayari nilikua nimeshaaga so nikakuta kuwa yeye ndio anaingia. Tukasalimiana kwa umbali so hakuna chochote kibaya," he added.
Recently, Ali Kiba asked Tanzanian artistes to forget their differences and work together insisting that hatred amongst them won't open doors for either of them.
"Sanaa ina upana mkubwa sana. Ila ninachotaka kusistiza ni kwamba, kama wanasanaa hawatakubaliana kukunja ngumi, inamaanisha kwamba sasa hivi wameseparate, hawajashikamana. Wakishikamana, itakua nzito. Kwa hiyo wakikeep kwa pamoja, itamake sense," he told Bongo Five.
Harmonize's fallout with Diamond Platinumz was perceived as a step towards joining forces with Kiba.