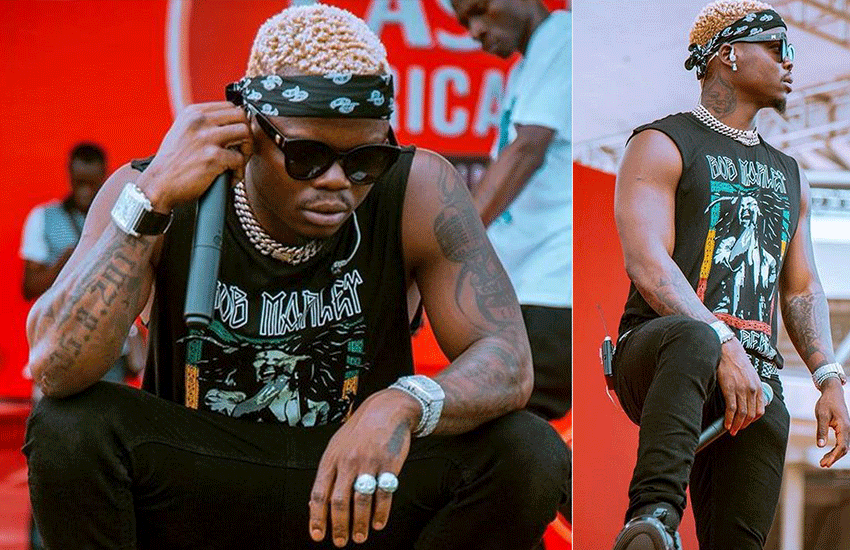 With a 15-year contract with WCB Wasafi, Harmonize is walking a tight rope as he exits the Diamond Platnumz-owned record label.
Even though there is little being said about the undercurrents surrounding his exit, it is true that Wasafi asked Harmonize to pay upto Sh22 million (Sh500 million, Tanzanian) if he is to end the contract with them.
Harmonize has admitted that he didn't have that kind of cash. He has had to sell part of his investments to buy his freedom from Wasafi.
Even though his new single Uno, produced by Hunter and Bongo, has been launched officially across Africa, it still seems a struggle for a cash-strapped Harmonize.      
Amber Ray invites girls for a 'hook-up'
Never shy of controversy, Kenyan socialite and video vixen Amber Ray (Faith Makau) plans to hook up chicks tonight after a week of celebrating her birthday, during which she flooded Instagram with nude pictures.
"To some I'm the petals in the rose flower, and to others I'm the thorns in the rose flowers, but as for me, I just live my lovely life. Full of ups and a few downs, but I know the downs are just a break from the ups…," she posted alongside one of the photos.
With the climax of the birthday party going to Whiskey River tonight, Amber Ray took to Instagram and invited all those "who have been flooding my DM for hook up" to join her at the party.
Apparently, this is one of the most anticipated party this weekend…and yes, we are going to be there to witness the 'hook-up'.