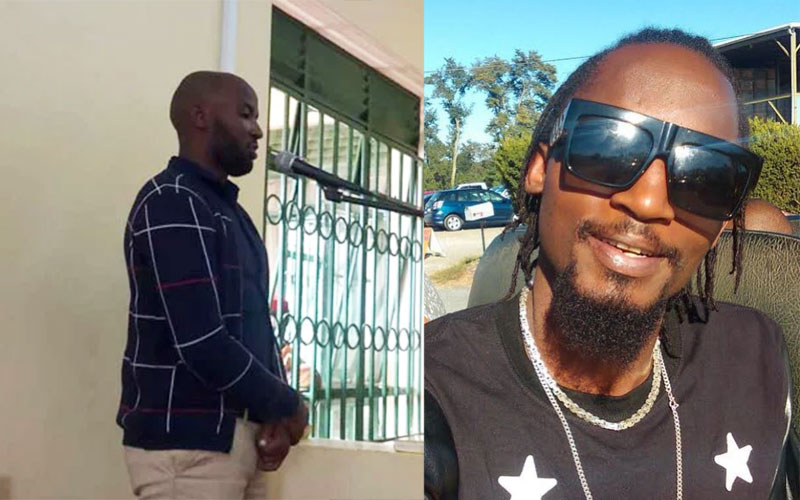 Ugandan singer Moses Sekibogo alias Mowzey Radio's killer was on October 31 found guilty of manslaughter and sentenced to 14 years in Jail.
Entebbe High Court Justice Jane Abodo found Godfrey Wamala alias Troy guilty of manslaughter and not murder, which he had been charged with.
READ ALSO: Popular Ugandan musician Mowzey Radio is dead
"I have considered the fact that the convict is a first offender, a relatively young man capable of reforming, but let temper get a better part of him and ended the life of a talented and youthful musician which was a horrible thing. I, therefore, sentence the convict to a term of 13 years, three months and four days," the judge ruled.
The judge, however, noted that Wamala is to spend 13 years, three months and four days in prison because he has already served one year, eight months and 26 days on remand in Kigo Prison.
According to Justice Abodo, Wamala has a right to appeal the ruling.
Wamala denied murdering Radio but a witness namely David Washington told the court he saw him physically harm the deceased in a brawl at a De Bar, a night club along the Kampala-Entebbe highway.
"Radio met like five people whom I had never met before. I started seeing Radio's friends laughing at him. He (Radio) got angry and poured alcohol on the (club manager) Egesa. Egesa got angry and smashed the bottles on the table," Washington testified.
Mowzey Radio died on February 1 2018 just hours after Uganda's President Yoweri Museveni donated Sh830,000 towards his medical bills.
The Afrobeats star was in hospital for 10 days receiving treatment for head injuries that he had sustained in the brawl.