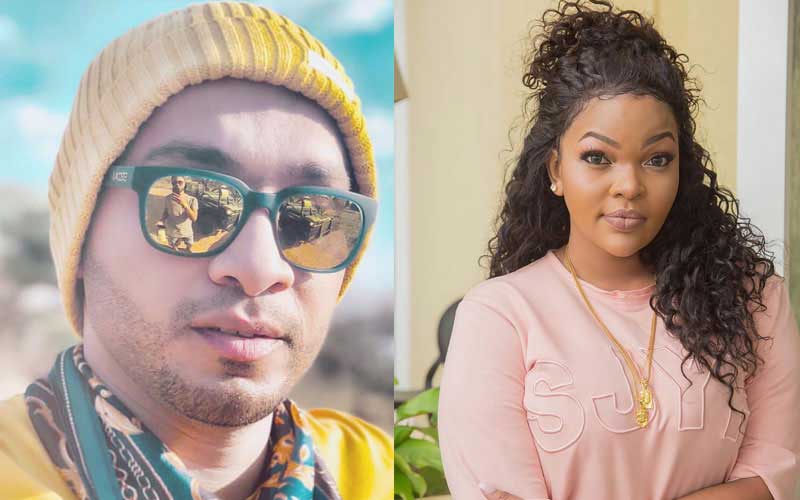 Popular Tanzanian socialite Wema Isaac Sepetu has rejected dowry sent to her family pilot-cum-musician Ham­dan Zakwani aka Danzak.
Speaking with Global Publishers, the actress explained that despite Danzak having good looks and genuine intentions, she was not ready to settle down in marriage adding that the musician might not exactly possess the qualities she is looking for in her future husband.
"Ni kweli nilimuona, ni kijana mzuri ambaye kweli inaonesha alikuwa na nia njema na mimi lakini kwa kweli binafsi sikuwa tayari kuolewa naye.
"Kwa kweli hajakidhi vigezo ambavyo mimi nahitaji kuviona kutoka kwa mwanaume ambaye anataka awe mume wangu," she said.
Turn off
Wema Sepetu explains that in the beginning when Danzak made a move on her, she considered accepting the dowry offered to her family but after learning he had ventured into music, she lost interest in him.
"Nilivunjika sana moyo kwa kweli baada ya kuona tena ni msanii yaani sijui nisemeje lakini kwa kweli nilianza kuona kwamba hawezi kuwa siriazi, angekuwa na hiyo kazi ya urubani pekee ningejaribu kumfikiria mara mbili," Wema disclosed.
About nine months ago Danzak was meant to visit Wema's family to make his intentions known but because of unavoidable circumstances ended up sending emissaries to her home.
READ ALSO: Dating? Wema Sepetu hangs out with pilot who expressed interest in her
"Nilitamani sana safari hii niliyokuja nionane naye, tukubal­iane mwanzo wa maisha yetu lakini nimekosa nafasi kutokana na mambo yalivyonibana. Hata hivyo kuna watu nimewaa­giza wafike nyumbani kwa akina Wema wakaeleze nia yangu, lakini wakiweza wamwambie Wema mwenyewe lengo langu kwake na thamani yake katika maisha yangu," said Danzak.
Not in search of a husband
In a recent interview with Bongo5 the former Miss Tanzania clarified that marriage wasn't meant for everyone and for that reason women should not bow to societal pressure and get married to the wrong person.
"Kila mwanamke lazima awaze ndoa, siwezi kukudanganya. Ndoa ni baraka. Na huwezi ukasema kwamba eti labda ukikosa ndoa maybe utakufa. Kwa hivyo kukosa ndoa sio tatizo sababu labda mwenyezi mungu hajakubariki. Hivyo nahisi ndoa ni kitu ambacho kila mwanamke lazima akitamani. Pale wakati ukifika. Ila siwezi kutamani ndoa with just anybody," she said.
The Bongo star explained that when she feels ready she will settle but not yet.
"Mimi siwezi sema nataka kuolewa sasa hivi ama kesho, pale nitakapo pata partner wangu ambaye nitahisi kwamba this is the person I want to my whole life with, we will get married," she added.
Wema is currently in a new relationship and has vowed to keep it private until later.
"Hahaha siwezi kukuambia ni nani lakini kiukweli mwanaume ninaye kwa sasa, acha tu iwe private kwa sasa mpaka hapo baadaye nitakapoona inafaa kumuanika nitafanya hivyo," she concluded.