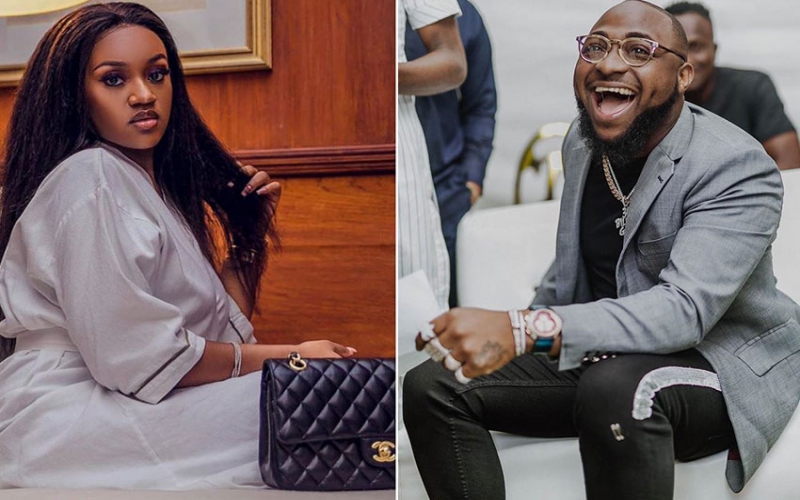 Nigerian Afropop singer David Adedeji Adeleke, better known by his stage name Davido, is already amassing wealth for his unborn son.
Revealing the baby's name, Davido confirmed receipt of an endorsement deal from a diaper-producing company in Nigerian.
"I'm super excited my unborn son, OBO Jnr. Already getting big bags, dude coming into the world super-rich, "Mario & Juliet Baby Diapers & Wipes @marioandjulietbaby 100% lifestyle, soft up your babies Yansh, don't dull, congrats @thechefchi blessed forever @cubana_chiefpriest better in-law," wrote the award-winning music star.
He did not, however, specify the worth of the endorsement but according to some insiders, the deal could be worth millions considering the brand he with fiancé Chioma Avril Rowland command.
His choice of words that the baby is coming to the world super-rich is an understatement.
Davido's father Prince Adedeji Adeleke is a man of immense wealth. The billionaire, business magnate is the founder and president of Adeleke University and CEO of Pacific Holdings Limited.
Known as 'Omo Baba Olowo', a Yoruba statement which loosely means 'son of a wealthy man', Davido is himself touted as one of the richest artists in the continent. The American citizen boasts a multimillion holiday home in Atlanta, Georgia and a classy mansion in the rich neighbourhood of Lekki, Nigeria. The house is estimated to be worth around Sh70 million.
Reacting to the deal, Chioma could not hide her joy.
"My Prince is super rich from my tummy, congrats on your new deal with the best baby diaper n wipes, boy we just got started, more greatness to come thank you so much," she wrote.
Wedding
Whilst OBO Jnr is Davido and Chioma's first child together, the singer has two daughters - Imade and Hailey - from two previous relationships.
The two are expected to wed in 2020 and even though the date hasn't been announced, Davido says the countdown to the big day has already kicked off.
The 26-year-old singer claimed that US singer, Chris Brown, with who he collaborated on Blow My Mind with, has expressed interest to be on his groomsmen's train.
Chioma, 24, is said to have met Davido while studying economics at Babcock University.
They hit it off immediately but went their separate ways before reuniting again years later.
The singer has since released a song in her name and has not spared any chance at flaunting her to his fans in social media posts and during concerts.
On September 14, Davido broke the news that his wife-to-be was pregnant.