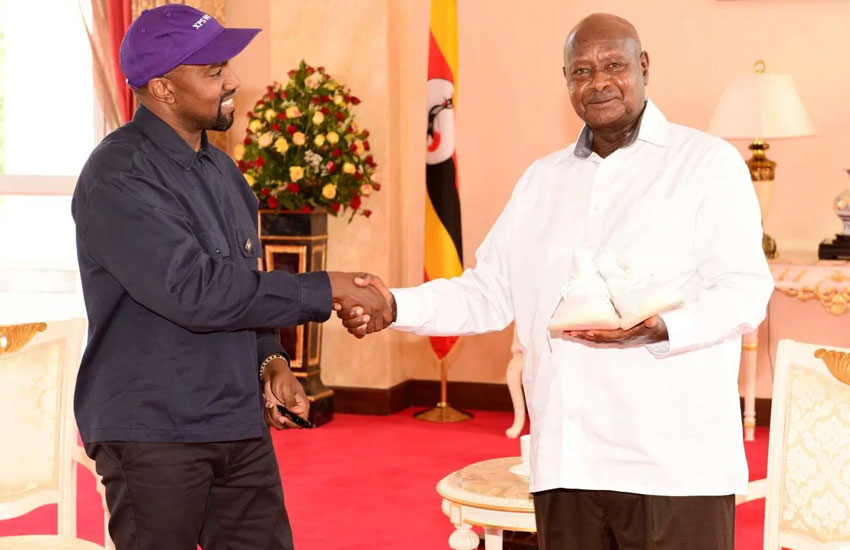 Ugandan presidential hopeful Bobi Wine and Kampala's 2021 mayoral candidate Jose Chameleone have every reason to roll their musical sleeves up.
This is after President Yoweri Kaguta Museveni officially registered with the Uganda Music Association (UMA) as a musician.
According to UMA president Sophie Ggombya, President Museveni joined the association on Friday, October 3.
Museveni's mandatory subscription fees including that of an identification card were paid to UMA by his manager Balaam Barugahare.
Speaking to the press at Kololo Airstrip, central Kampala, Barugahare displayed a slip of Ugx 50,000 that the 'Yes Ssebo' hitmaker paid to the association.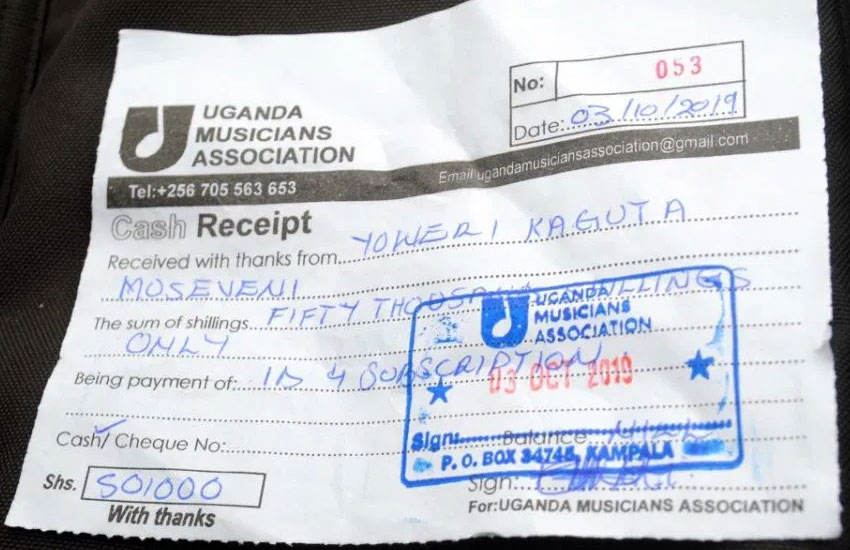 According to insiders, Museveni, a rapper, is repositioning himself to counterbalance the influence and threat posed by pop stars turned politicians Bobi Wine and Jose Chameleone.
Chameleone's decision to ditch Museveni's National Resistance Movement (NRM) ahead of his 2021 bid for the Kampala Lord Mayor position did not help matters.
Museveni, 74, is said to be working on an album that he will reportedly use during the campaigns as he is widely expected to seek re-election in 2021.  
His registration with UMA, however, comes amidst reports that his government is working on legislation to tame 'rogue' musicians who attack the government in song.
In the proposal, musicians will be required to register, submit lyrics for songs and seek government permission to perform outside Uganda, according to Reuters.
In 2018, Presidnet Museveni met American rapper Kanye West and his wife Kim Kardashian at State House Uganda.
The two celebrities who were at thePearl of Africa to record new music and gifted the president a pair of signed Yeezy trainers - and pledged to put up a world class tourism school.