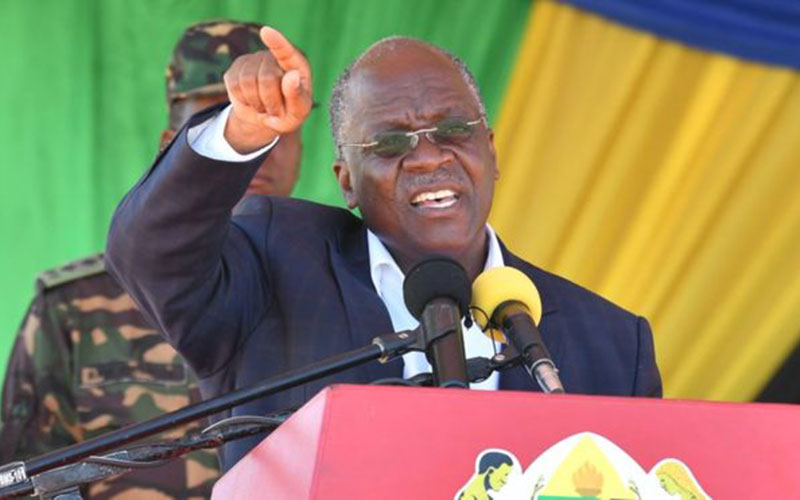 Tanzanian President John Pombe Magufuli has excited netizens after using lyrics from the famous Sol Generation Extravaganza song. While addressing claims that an Air Tanzania plane had been impounded in South Africa, Magufuli said that he is determined to lead attempts to revive the state-owned airline, hoping to boost tourism and turn the country into a major transportation hub.
"Wakifunika, tunafua, wakianika, tunaanua, wakitufungia milango, wanatukuta ndani," Magufuli said.
It was earlier reported that South African authorities had seized a plane from Tanzania's national carrier. The Airbus 220-300 was due to fly from Johannesburg to Dar es Salaam on Friday.
According to a BBC report, the aircraft was impounded because Tanzania's government had not paid a Sh3.3 billion debt, prompting the move.
A Tanzanian government spokesperson told the BBC that the country's lawyers had arrived in South Africa to investigate.
In a statement on Friday, Air Tanzania said that it expected to make flight schedule adjustments "due to unforeseeable circumstances", but did not give any further details.
The carrier's managing director Ladislaus Matindi told Reuters arrangements had been made for passengers to resume their journey on another flight.
This is not the first time that Air Tanzania has run into trouble in South Africa.
Last month, the carrier's staff, journalists and a Tanzanian delegation were turned away at OR Tambo airport on its inaugural flight to Johannesburg.
ATCL blamed "miscommunication" between the airport and immigration officials for the hitch.
Air Tanzania revived flights to South Africa in June, a move aimed at bolstering relations and boosting tourism between the two countries.